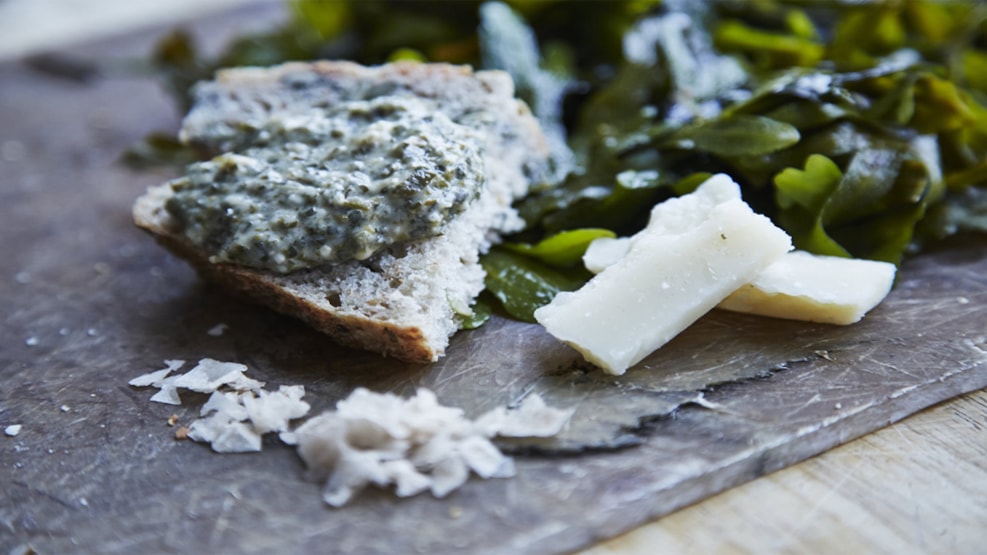 Nordisk Tang
Djursland and Denmark have a fresh, unexploited nutritional source right at the shoreline – seaweed – a part of the sustainable superfood trend.
From sea and farm to fork 
Nordisk Tang has embraced this fantastic sea vegetable and developed some unique seaweed pestos. The idea is to put the seaweed back onto the dining table, because seaweed is healthy and has unique taste characteristics. You can buy the seaweed pesto and other exciting seaweed products from Nordisk Tang in Kattegatcentret and Meny Rønde, among others.