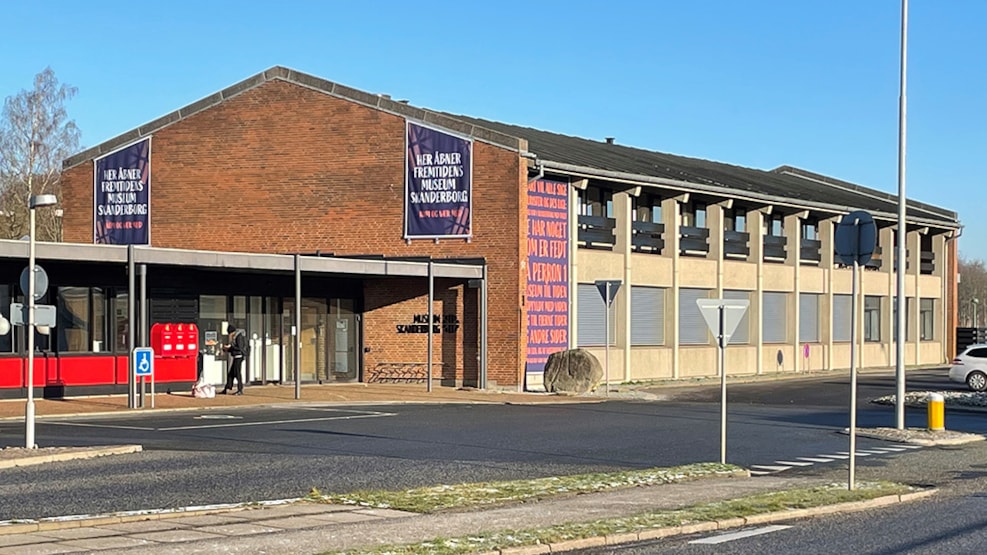 The Museum Skanderborg at Perron 1
Visit the Museum Skanderborg at Perron 1, a cozy meeting place at Skanderborg Station. Drop by and see the transformation from post office to a museum, where the building has been converted into a history house with waiting room, café, exhibitions, art, working workshop for archaeological excavations, and local archive with reading room.
The Museum Skanderborg at Perron 1 is under renovation, but you can still drop by and experience the atmosphere and interesting exhibitions.
The Waiting room
In the waiting room of Perron 1, there are changing small exhibitions as well as a café and a museum shop. Buy a cup of coffee and check out the wide selection in the shop, including books, crafts, monastery beer, and "Skanderborg things". You are also welcome to eat your sandwich from the 7/11 shop, which you can find at the station. There is free Wi-Fi.
Exhibitions and events
Perron 1 has changing special exhibitions, lectures, and events. Check the calendar for the next event. And if you're lucky, you can "see history being made" in the working workshops, where archaeological finds are cleaned or finds from Skanderborg's past are registered.
See what others are sharing on Instagram