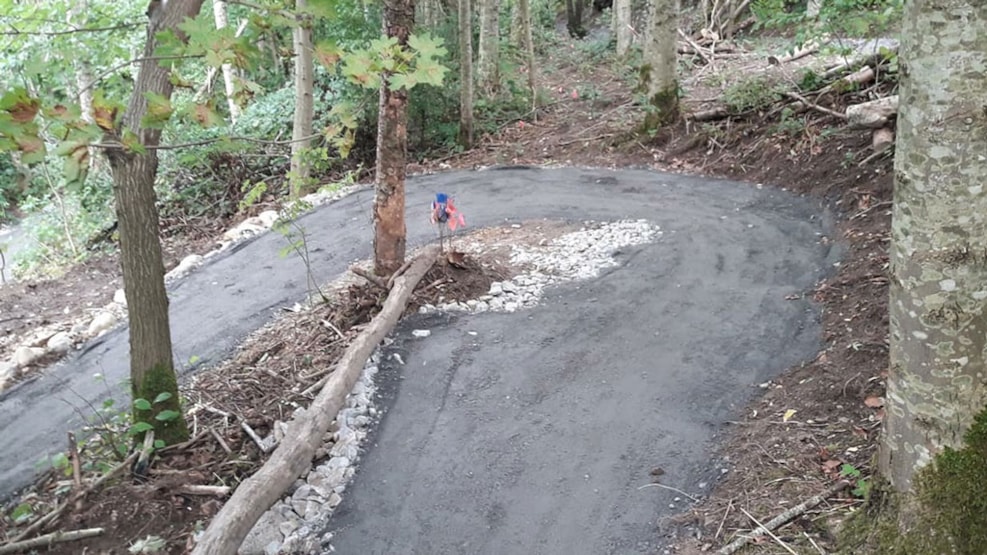 The MTB-Trail in Baneskoven, Skanderborg
If you love MTB, then the Forest is just for you. The forest is a narrow piece of forest that has not been used for any recreation before, and is therefore ideal for building new MTB tracks. Skanderborg Trailbuilders volunteers for the construction of the tracks.
The trail in 'Baneskoven' is new and not yet complete. The trail will be approx. 5 km long and has a starting point at both ends. The trail is blue, so it is relatively simple. When the basic trail is complete, the volunteers from Skanderborg Trailbuilders will begin to build the slightly more demanding passages - the red and black loops.