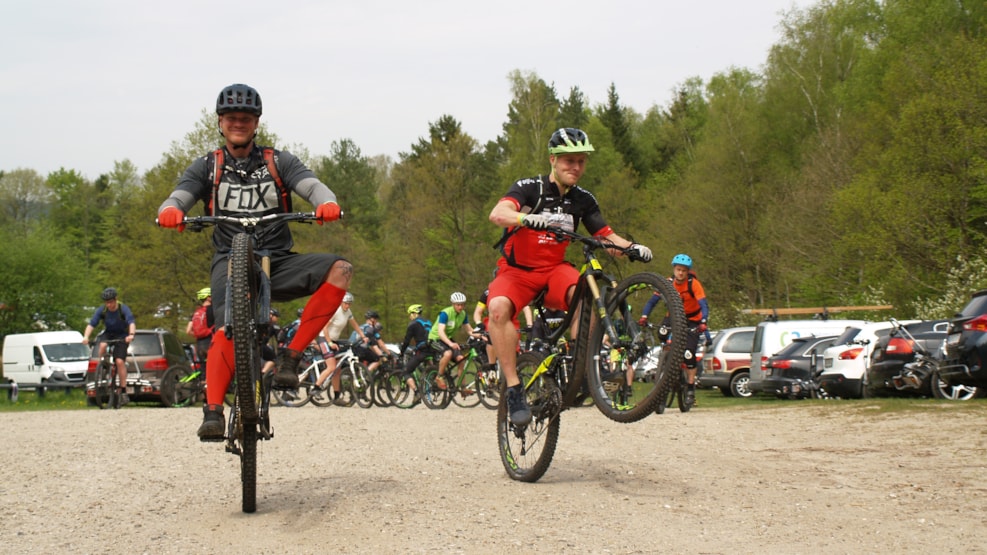 MTB Festival
MTB Festival in the Lake District celebrates the experience, joy and playfulness of mountainbiking across ranking, experience, age and geography. Mountainbikers are united for two days in May.
Get ready for two exciting and fun days of mountainbiking, experiences and community where you can chose between more than 30 workshops, activities and lectures at Denmark's first mountainbike festival.
A festival for everyone
You can go alone and get new MTB-acquaintances or you can go with your friends, your club or your family. In any case, we will do everything in our power to give you and yours a wealth of amazing MTB-experiences that will be hard to forget.
You should participate because you:
love to ride mountainbike
- want to share your love for the sport with others
- want to be taught by some of the best instructors
- can ride on some of the best trails in Denmark
- will get an amazing, exciting and fun experience with your family and friends
- are motivated and curious about how to get better and have more fun
- love to experience nature from the bicycle seat - and not necessarily at full speed
- love a good tall tale, relaxing by the fire, the open air life and companionship
- feel like playing, exploring and challenging yourself, your friends or your family