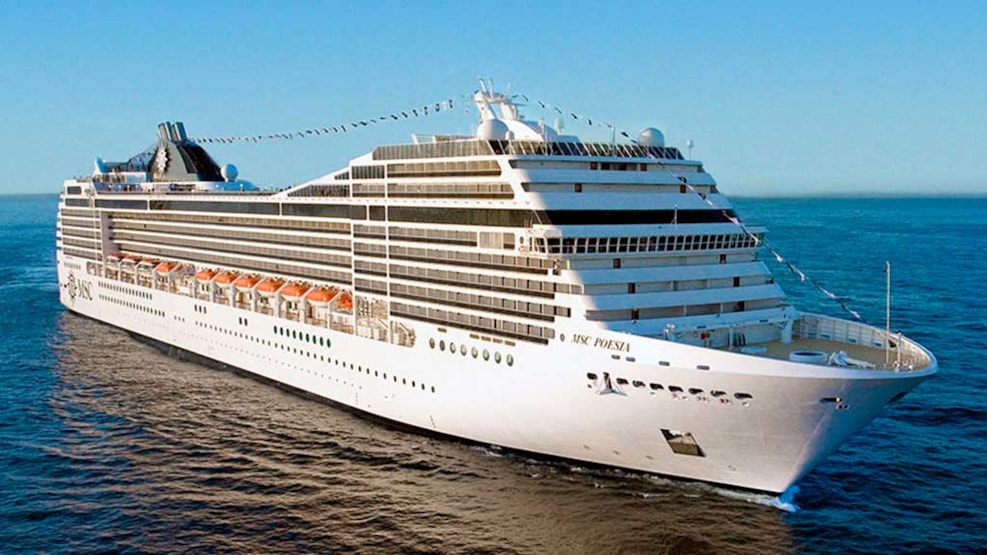 MSC Poesia
The MSC Poesia is an innovative cruise liner featuring elegant design, which presents a fusion of traditional craftsmanship and creative design. Between the beautiful waterfall in the lobby, the Zen garden, the authentic Japanese sushi bar and the lavish wellness facility, the ship is the perfect place to unwind.
A Symphony of Beauty
The MSC Poesia has everything you could possibly wish for in a state-of-the-art cruise liner. With its wide selection of restaurants, casinos, wellness and fitness facilities, theatres and musical entertainment for all ages, you certainly do not have to worry about getting bored aboard this floating luxury hotel.
The MSC Poesia took its maiden voyage in 2008, and its passenger capacity is more than 3,200 guests. Ever since it was introduced, the MSC Poesia has been one of MSC Cruises' flagships, and during the summer months, it mainly docks at destinations in Northern Europe, while it sails between Mediterranean destinations during the winter season.