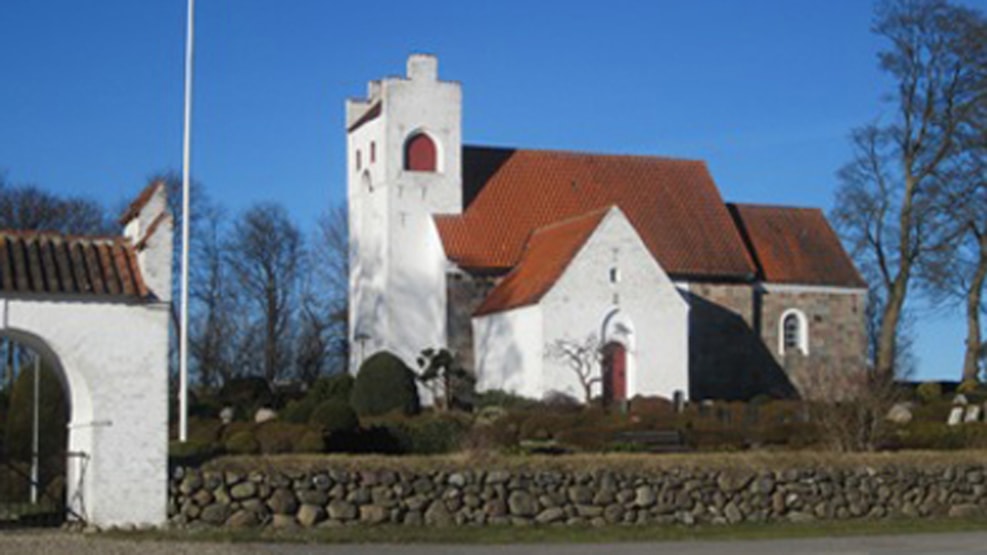 Mesing Church
Exceptionally picturesque church with a roman choir and nave in carved granite ashlars with a very fine play of colours.
Porch and tower have been added during the Late Middle Ages. The tower is a so-called stilt tower otherwise primarily seen in Djursland (a large peninsula on the eastern coast of Jutland).

In the southward embankment of the church a beautiful brick portal from 1930 can be seen.
In the centre square of the altar piece from around 1590 is a picture of Christ on the cross.
The pulpit from 1613 is a renaissance piece with Corinthian columns and archaic squares. 
South German granite baptismal basin (around 1575) with The Annunciation of the Virgin Mary as motif.