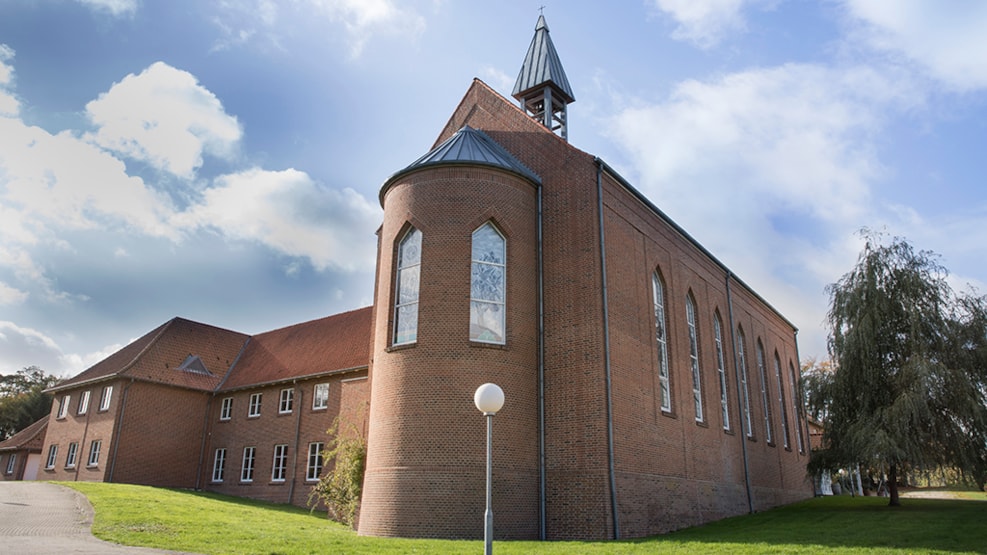 Maria Hjerte Kloster, Church, Sostrup Slot
The church was built in 1992 and is connected to Maria Hjerte Monastery and Sostrup Castle.
Maria Hjerte Church
It is directly connected to the Monastery and can seat 150 people. The natural acoustics inside the church makes it ideal for intimate concerts as well as singing. The church is equipped with a German-built pipe organ.
As we wish to maintain the natural feel of the church, we only encourage use of speakers and loop systems during talks.
Wedding
We welcome using Sostrup as a place to celebrate special life events, and a wedding clearly fits that category. 
The ceremony
You may choose to be married inside Maria Hjerte Church or outside in the Grove with the castle as a backdrop. You may invite whomever you would like to perform the ritual, or we can offer a list of suggestions. You can also choose to decorate the church or the Grove yourself, but we will also be happy to assist.