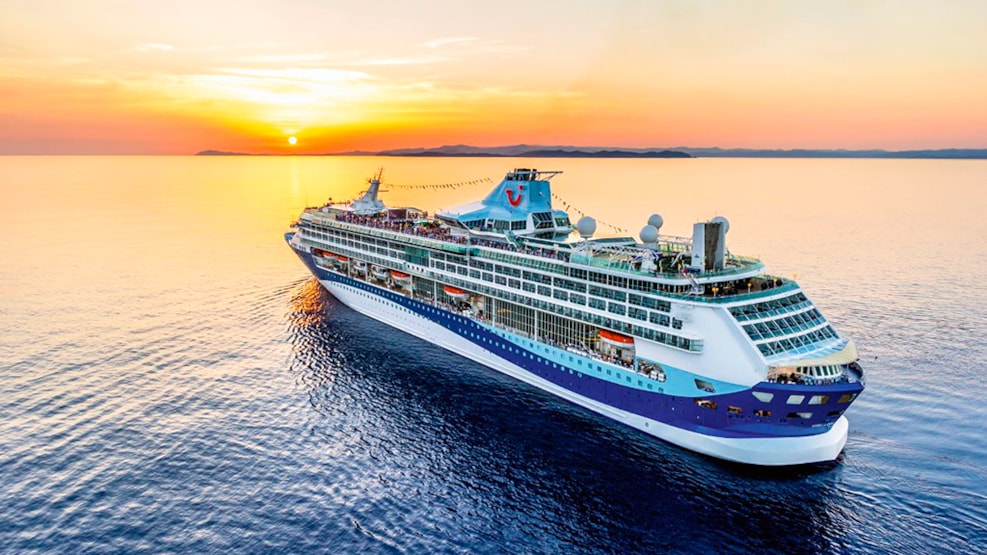 The Marella Discovery
This cruise ship welcomes passengers aboard to a modern, all-inclusive experience.
In contrast to other cruise ships, all food, drink, and activities are included in the price for the stay. Passengers are free to choose from the menu at five different restaurants, engage in anything from an outdoor climbing wall to portrait photographs, or spend time in a spa or baby lounge. The interior design is modern and stylish, with sea and sand colours as well as large glazing surfaces.