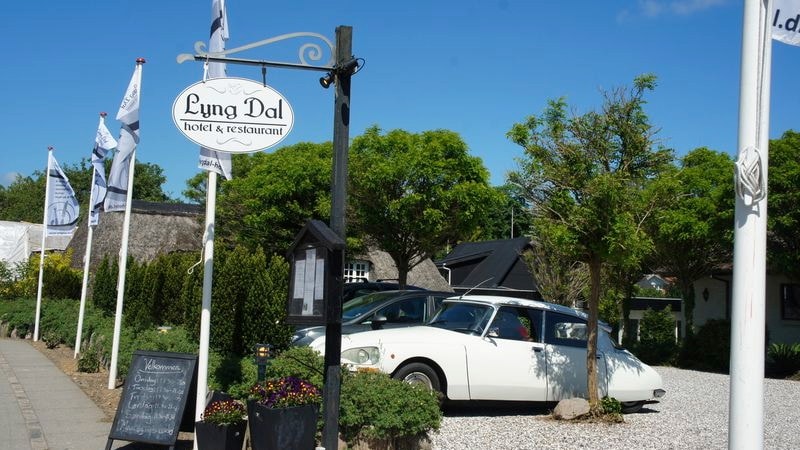 Lyng Dal Hotel and Restaurant
Lyng Dal Hotel and Restaurant is an idyllic and atmospheric place, located in scenic surroundings in Gl. Rye.
The rooms in the hotel wing are cozy - all with a bathroom, toilet, and TV. Most rooms have a terrace or balcony with magnificent views of the protected heath hills.
Beautiful garden with outdoor seating in a village environment with thatched roofs and half-timbered houses. Here, you have the opportunity for overnight stays, lunch, coffee, à la carte dining, hosting events, and everything else your heart desires.
All room rates include breakfast with homemade specialties, warm and sweet.
The Area
In the vicinity, there are plenty of opportunities for lovely walks, fishing, swimming, and relaxation. Close to golf courses, riding schools, and sailing boats on the lakes of Silkeborg. Many museums and cultural attractions.
The hotel is 100% smoke-free.
The restaurant is closed on Monday and Tuesday (except for breakfast).
Check-in: from 2:00 PM
Check-out: by 11:00 AM
See what others are sharing on Instagram