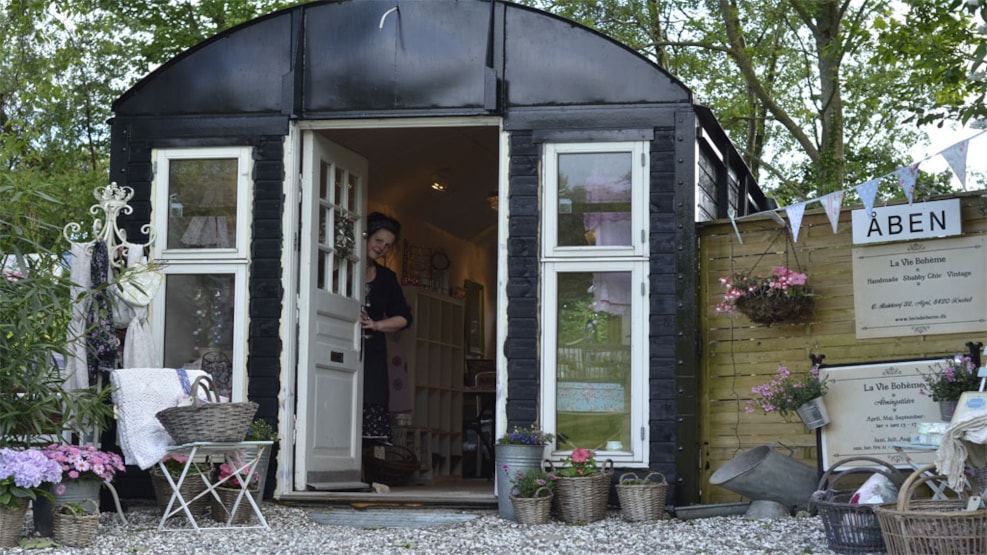 La- Vie Bohéme
In the pretty village of Agri, you find the charming vintage shop and craft gallery "La Vie Bohème" in a beautifully restored old railway carriage.
Here the owner, designer and maker Kirsten Löser, sells her own handmade accessories and jewellery alongside vintage clothes, antique crockery, and vintage interior items.
The style of the shop can best be described as an eclectic mix of bohemian and shabby chic with a hint of glamour, and Kirsten often uses vintage lace, old mother of pearl buttons, vintage fabric and bits of antique jewellery in her creations.
During the summer months there are special weekend arrangements like Garden Tearooms and Garden Exhibitions.
#visitdjursland #visitaarhusregion