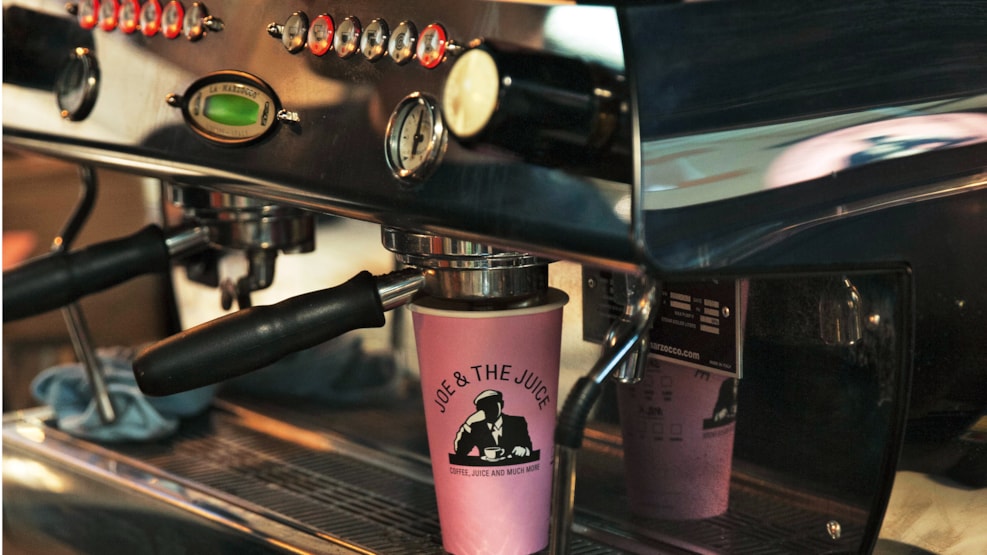 Joe & the Juice Randers Storcenter
If you need a shot of energy, Joe & the Juice is the place. Here you can buy delicious hot coffee and juices and smoothies with lots of vitamins that provide the perfect health boost for winter's cold weather.
Joe & the Juice
Try an Energizer with grapefruit, ginger and apple or a Power Shake with strawberries, banana and vanilla milk, and enjoy it in good company and in a cozy setting. You can also try Joe's specialty: ginger coffee that adds a fresh nuance to your latte or one of the crispy sandwiches like Spicy Tuna or Joe's Club that is so well-composed that they taste amazingly sinful while being both healthy and fresh.