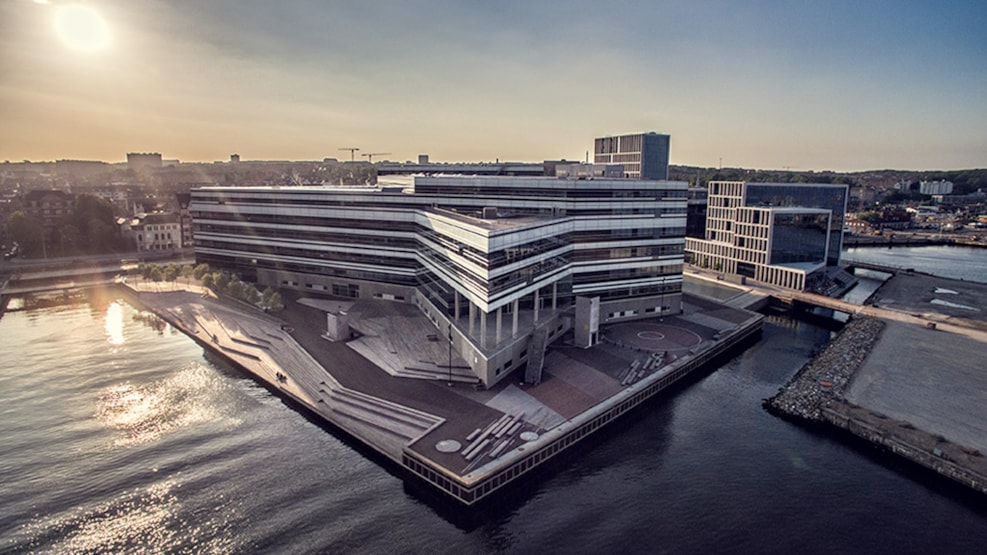 Incuba - Navitas
Located in the centre of Aarhus – on Pier 2 in the Aarhus Ø area, overlooking the waterfront and the Dokk1 culture & citizen centre – the INCUBA Pier Venue is the perfect place for your next event.
INCUBA is located in Navitas, one of the most recently erected buildings, and an icon, on the new Aarhus waterfront. By locating your conference here, you and your delegates will be at an exclusive location with modern facilities, and the city centre only a few yards away.
The conference room is fully equipped with audio-visual facilities, flip-overs, coat racks, tables and chair. Provisioning is ordered from the canteen in Navitas via the canteen requisition.
If you have any questions regarding the conference room, or you are ready to book your next event, strategy meeting, course, workshop, or reception, please send an e-mail to Camilla Dalsgaard Larsen on cdl@incuba.dk.