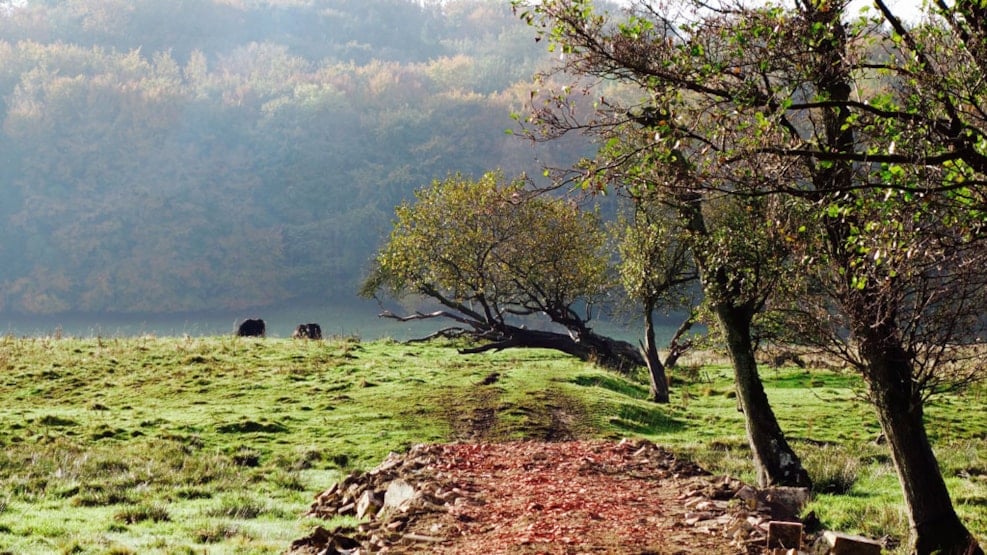 Illerup River Valley by Skanderborg
A hike through the Illerup Ådal sacrificial bog is a historical journey back to the late Iron Age. At that time, the bog - which was then a lake - was used as a sacrificial site, and more than 15,000 objects have been unearthed in the area, including weapons, warrior equipment, and horse gear.
Many years ago there was a lake in Illerup Ådal (River valley) and it covered an area of around 10 hectares (ca. 25 acres) The lake eventually became overgrown. In 1950 an extraordinary find was made in the old lake an since then more than 15.ooo objects have been excavated, in particular weapons, military equipment and harness.

The finds have proveded an invaluable knowledge about the past. In the period between 200 AD and 500 AD the Iron Age people sacrificed war booty in the lake after the battles with various Scandinavian tribes.
The Ministry of the Environment and Energy has bought about 33 hectares (ca. 85 acres) of Illerup Ådal an almost all the area is now subject to conservation laws.

The remaining archaeological treasures in the ground are now secures against drying out as the water level in the area has been raised. In and around the lake and in the meadows nearby plants and animals have also benefited. There is entry to the area along a footpath.
A permanent exhibition of finds from the weapon sacrifices in Illerup Ådal can be found at the Moesgaard Museum in Aarhus.

Please show respect towards the livestock in the river valley.
See a map of the route.

You can listen to stories about Illerup Ådal on www.kulturarv.dk.
See what others are sharing on Instagram