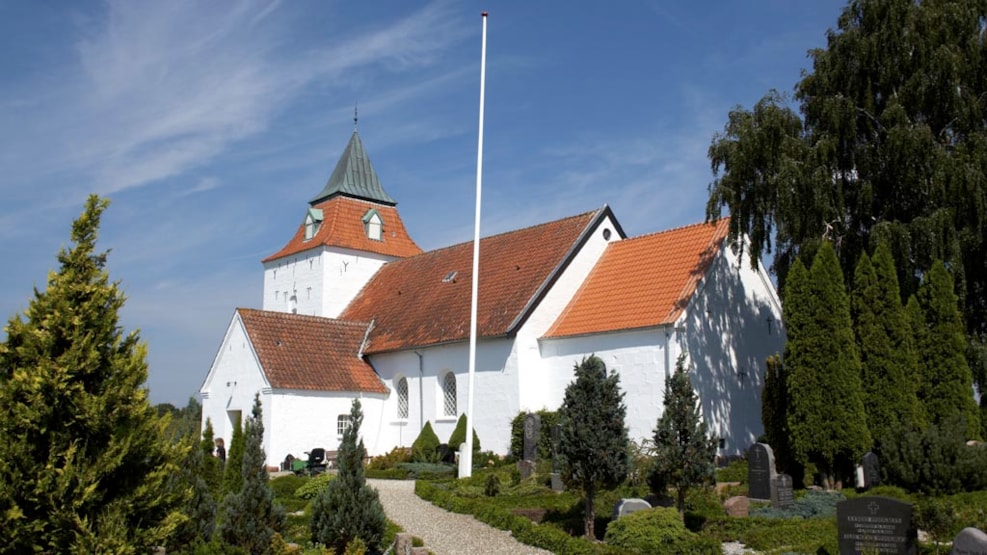 Hylke Church
Impressive white-washed church consisting of roman choir and nave with two late gothic extensions: a westward tower and a southward porch. The roman part is constructed in granite ashlars. 

Epitaph in gristly baroque frame with fine painted portraits.
Pulpit in baroque (1641). 

The choir arch was extended at the end of the fifteenth century when the cross vault was built.
Roman granite font with round rods divided into four cross decorated squares on the basin.
In the church yard right next to the porch a broken and rather unusual gravestone lies. This was erected for a nine-year-old girl, Kirsten Christensdatter, who died in 1589.
The church is locked, but you are always welcome to call Alex Korsbakke:+45 86 53 83 19, who by agreement will ensure that the church is opened, when you come to visit.