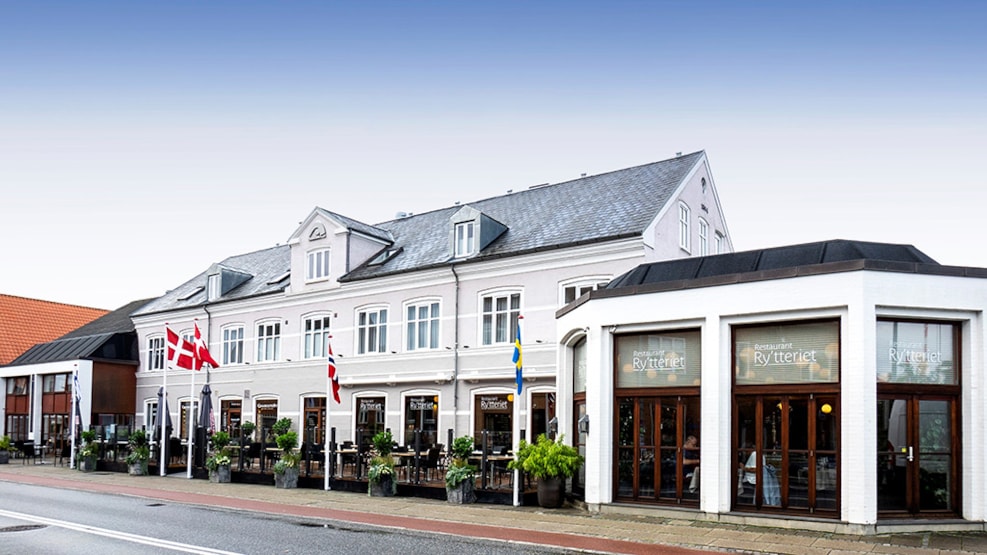 Hotel Ry
In the wonderful Lake District, in the heart of Ry, is Hotel Ry.
The town is surrounded by the most beautiful nature where you can easily find peace of soul and mind, fresh air and open skies. Here, your shoulders will fall into place in no time, draining thoughts will disappear and creativity will set in.
With an amazing kitchen team, they not only cater to your every need but also your taste buds. Enjoy a nice well-cooked dinner in their restaurant Rytteriet, a delicious burger in the Gastropub, pizza baked in a stone oven or maybe tapas from CharcuteRy.
Here, it is like visiting family but with room for your individual requirements.