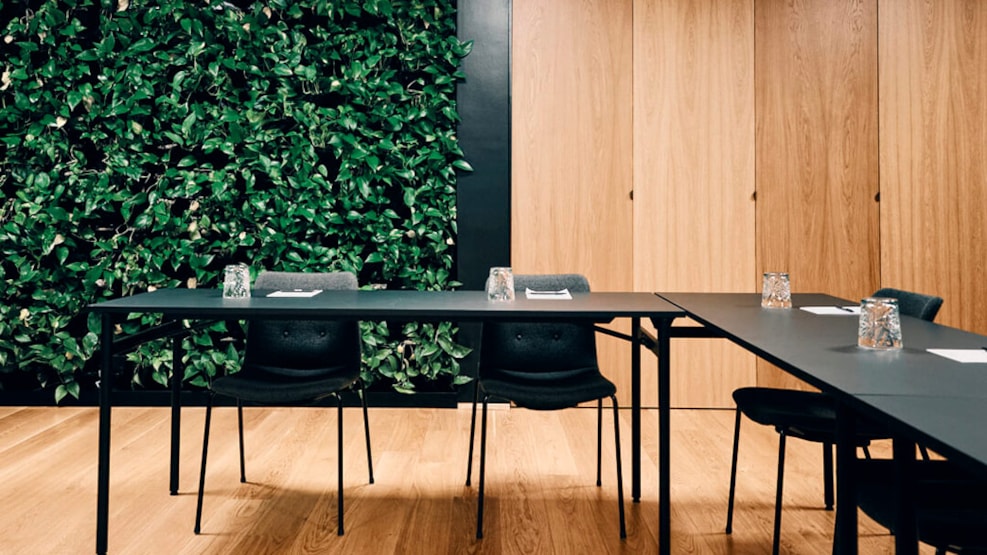 Hotel Oasia, Meetings in inner Aarhus
Hotel Oasia offers delicious, bright and spacious meeting rooms, which are equipped with modern and classic design, as well as the latest technology in the meeting rooms.
Meetings in aesthetic settings 
At Hotel Oasia, design and functionality go hand in hand and form the settings for formal as well as informal meetings, events and happenings.
Basically, the meeting rooms are created with attention to detail and clearly reflect the hotel's great focus on design, aesthetics and discreet luxury.
Modern & latest technology
Our meeting rooms are equipped with the latest technology and offers, among other things, B&O TV, Chromecast, Clickshare and set-up for hybrid meetings. The modern set-up ensures you a first-class experience in sound and image.
Professional hosting
At Hotel Oasia we do not compromise on our guests' experience. We focus on presence, flexibility and personality. This is your guarantee to create the best meeting or event experience for your guests or colleagues.