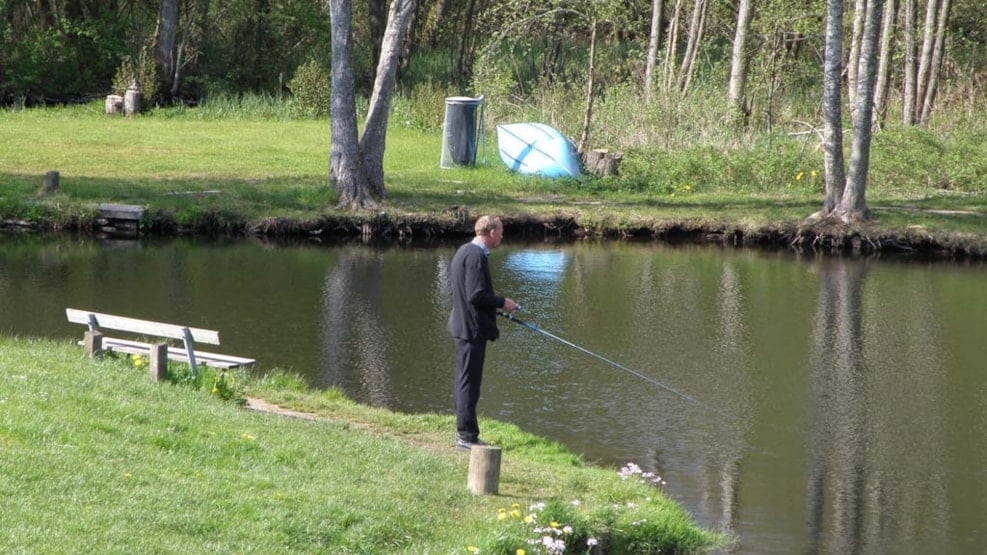 Holmens Put and Take
One of the most beautiful Put & Take lakes is right next to Holmens Camping. You will always find big and fit for-fight fish here (1-8 kg). All facilities for cleaning and barbecue are close by the lake. The Put & Take lake is an integrated part of the surrounding nature, well suited for many hours of leisure

Ry Møllesø and Gudensø, surrounded by woods are excellent fishing waters. Sail directly from the site and enjoy the magnificent nature and wildlife. The water is clear with a rich variety of fish. The lakes are part of the Gudenå system, and you will always find new opportunities.

The Fishing presents a lot of possibilities. In the eternal stream of the brook and in the dept of the lake there is a lot of different fishing experience. We can help uou with maps and equipment- And give you a few nints about the very special places. We can also tell you about the different species to be found in the biotopics.