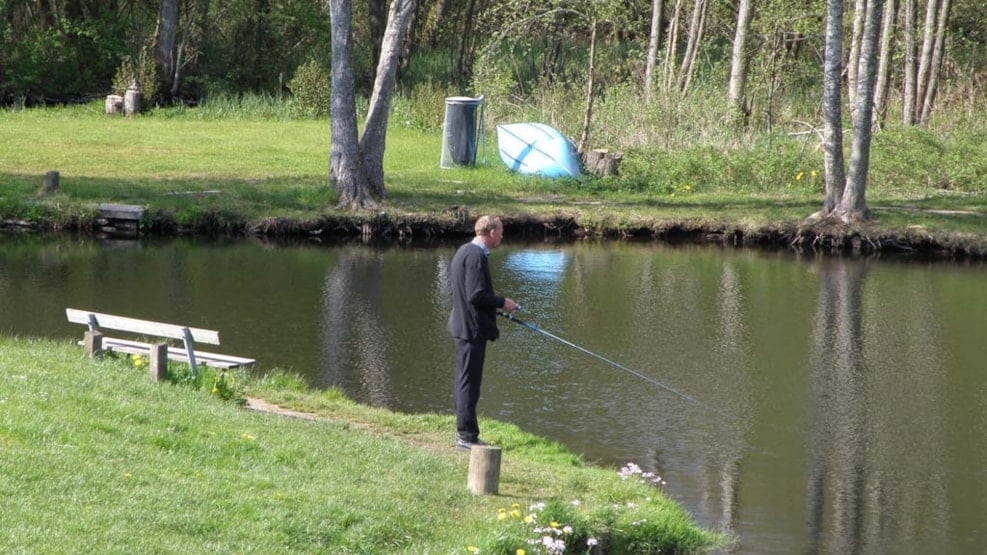 Holmens Put and Take
One of Denmark's best and most beautiful 4-star Put & Take lakes is right by Holmens Camping campsite. There are always large and lively fish, with facilities for cleaning and grilling them by the lakeside.
The Put & Take lake is integrated as a natural element in the surrounding water system and is a place where you can spend many delightful hours. The forest-surrounded lakes, Ry Møllesø and Gudensø, are excellent fishing waters. You can sail out directly from the site and enjoy the magnificent nature and diverse wildlife. The water is clear, and there is a rich variety of fish species. The lakes are part of the Gudenå system, and you can always find a new fishing opportunity.
Fishing is exciting and varied in the stream's perpetual flow, the lake's depths, and the reed-covered shores, offering you the chance to vary your fishing experiences. We provide maps and equipment, offer a tip or two about excellent spots, and can tell you about the fish species found in different habitats.
Cleaning area, barbecue area, shop, and grill bar. Cabins for rent.