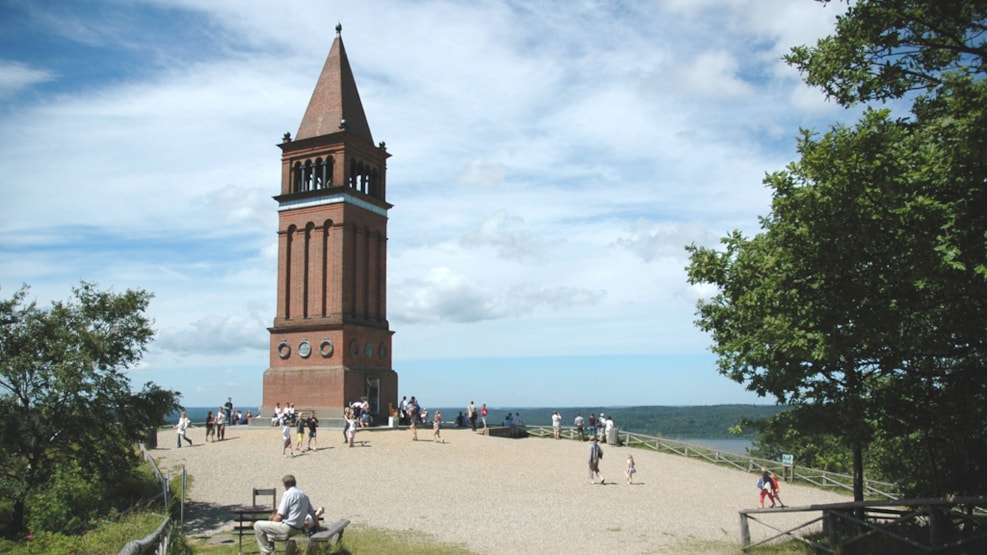 The Himmelbjerg Tower
Let your summer excursion take you to Himmelbjerget in the Lake District in Denmark, where you can visit the impressive Himmelbjerg Tower at the top of the hill. From the tower, you'll have a magnificent view of lakes and forests.
Himmelbjerg Tower, which is 25 m high, was erected as a memorial to King Frederik VII, who on June 5, 1849 gave the Danish people their free constitution.
The tower, designed by architect L.P. Fenger, bears a frieze with the inscription: "In memory of the King - Frederik d. 7 - the friend of the Danish people - giver of the constitution".
Construction work began in 1874 and on June 5, 1875 the tower was "unveiled". However, a part of the decoration was missing, namely the portrait of the king and the memorial wreaths, executed by sculptor Ring. These decorations were unveiled at a constitutional festival in 1891. Since then, nothing has changed in the appearance of the tower.
Price: 10 DKK per person. Tickets can be purchased at the tower. The admission fee for Himmelbjerg Tower is used for the maintenance of the area.
See here for the tower's opening hours.
You can choose to sail with the excursion boats from the ports in Ry or Silkeborg, or you can hike the 7 km from Ry through the beautiful forest to the foot of the Sky Mountain Himmelbjerget.
See what others are sharing on Instagram