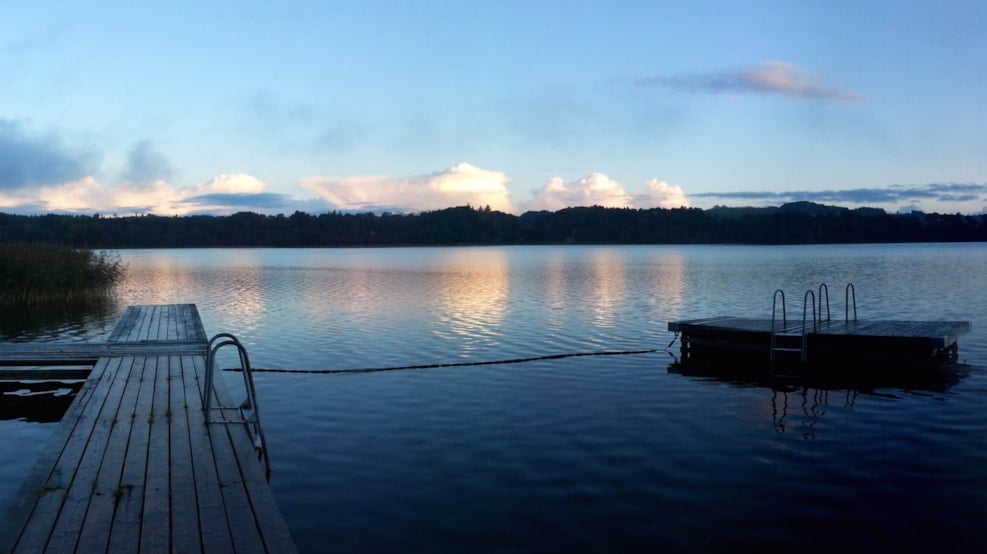 Hiking around Knudsø
The beautiful landscape of Søhøjlandet (the Lake Highlands) opens everywhere for magnificent views. Small oases with tables and benches invite to coffee breaks. The path is 9 km long, and it is possible to take a nice swim at Knudhule Beach or Sdr. Ege on your way.
On your hike, it's important to follow the map, as the trail isn't marked all the way. See map here.
Beautiful nature
The area's impressive hills and deep valleys were formed by natural forces during the last ice agea and Knudsø is up to 30 meters deep.
There are many birds both in the lake and in the beautiful skies over the Lake District.
In Ry city and Siimskov you can get the story of the area. All you have to do is follow QR codes on StoRYwalk. Scan codes with your mobile phone and listen to the city's history, monasteries, the painters from the area and the modern railway town.
During your hike around Knudsø you can include a view from Brygge Mountain of Julsø to Himmelbjerget, Tulstrup Church, galleries and farm shops, and you can enjoy a drink at Birkhede camping, Tulstrup Inn, Knudhule Sea Side Hotel, Restaurant Sdr. Ege or Ristorante Da Angelo.
See what others are sharing on Instagram