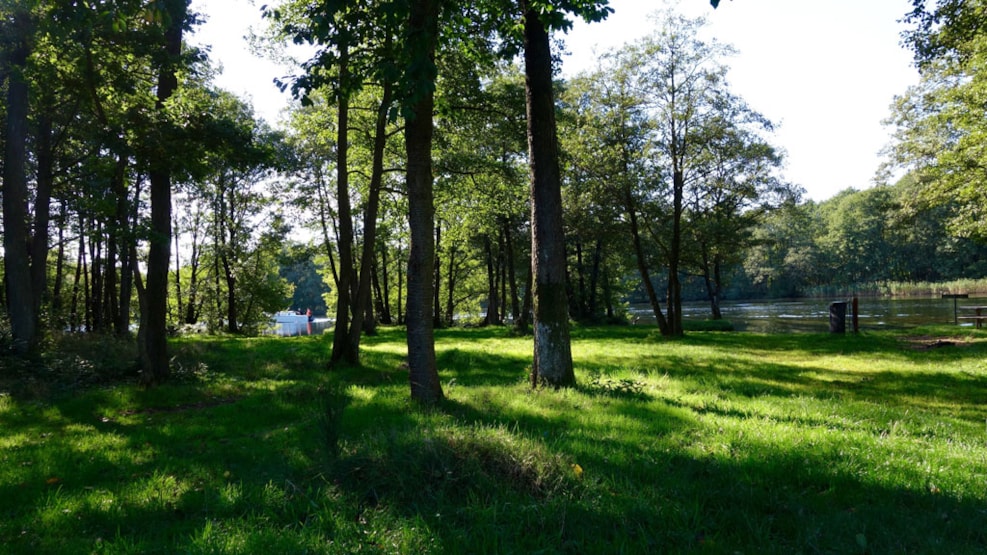 Hike Along Alling Vest Fredningen
Alling Vest Fredningen is a 270 hectare marked-off area between the right bank of Gudenåen and the railway/the road from Knudsø to Laven.
The concentrated village community Alling – home to one of the smallest churches in the country, as it is – spreads out around Forten, and the point of departure for the hike is by the car park of Alling common house.
Go past "Allinggård" and continue on for another 200 m, and then you will see the most amazing view appear before you.
Follow the map and the markings along the route and stop at Bryggebjerg, from where you can take in a stunning view of Rosvig and Julsø lake with the iconic landmark, Himmelbjerget, in the background. Enjoy the rich bird life and the multifarious flora with oak, birch, beech, hawthorn, alder buckthorn, hazel, elder, dog rose, and common alder. Continue towards the lake and the north as far as Søvej and then back to Alling.
A new route around Birkhede has its point of departure at the left side of the car park. Follow the markings and return to Alling.
See what others are sharing on Instagram