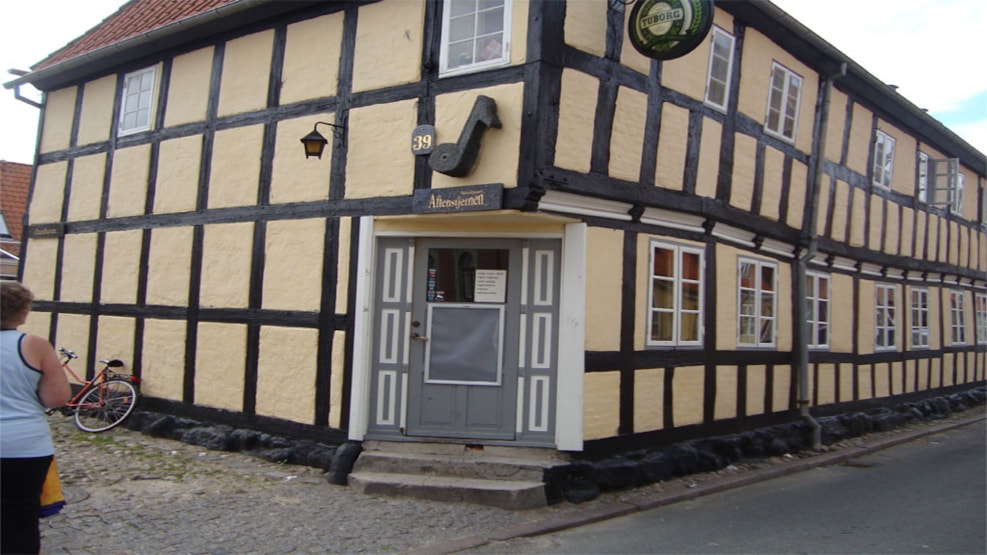 Green Route 3 km - Kloeverstierne Grenaa
The centrum of Grenaa is like an exhibition over the golden years from 1870 – 1920.
Shortcuts and good stories
Start at the Skt. Gertruds Church, whose appearance is from the year 1870s. Thereafter there was great activity rebuilding the streets and facades not only around the City square but also in the medieval streets Storegade and Lillegade.
The facades was pulled back to enlarge the streets, sewers and running water were established. From Nytorv, were a fire station, dairy, and an agricultural service was build, the route pass by the catholic church and mission house and continues to the residential area which was built for the newly arrived industrial workers. The city scattered in the direction of the harbor and steam weaving factory. The last parts of the route pass by the workers' home, the station building and post office. On the way back to the city square we walk through the old grocery farm, which is a museum today
Green route: 3 km