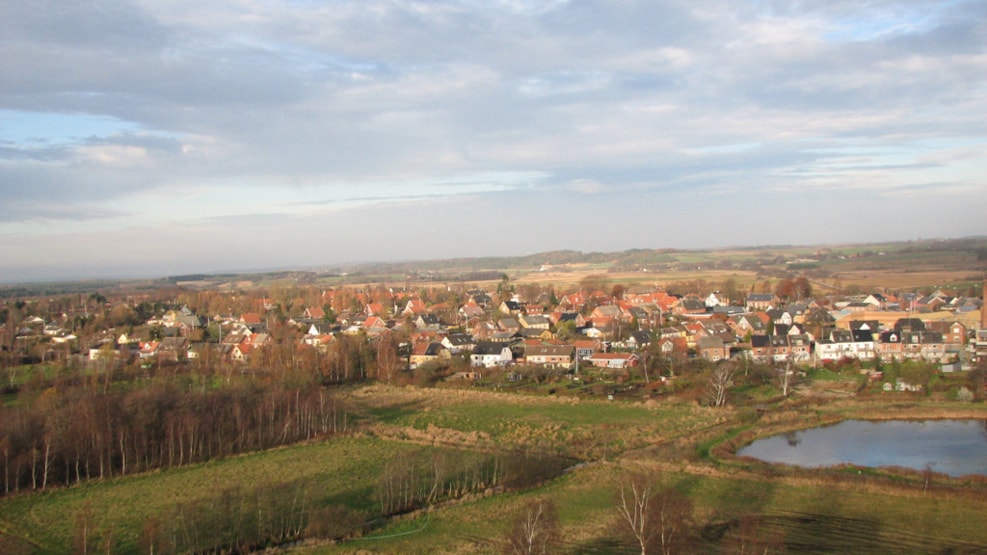 Green route 2,5 km - Kloeverstierne Kolind
Walk or bike a 2.5 km long trip around Kolind.
Starting point
You stand at Kolind church, close to the dividing line between the old and the new city. The old part of  Kolind was the village which for centuries had been lying here in the lowlands out to Kolindsund.
In the earlier times, it was a fjord with an opening at Grenå, but later became Denmark's largest lake. The lake was then drained in 1872-1875. The railway was built in 1876, which led to the construction of houses around the station. The houses in Kolind station town spread over the years down the hill and towards the church and Mårup river and bind the two cities together. Go right on Bredgade. Walk up to the square.
See an overview of the routes here.
See maps with audience facilities here.
See what others are sharing on Instagram