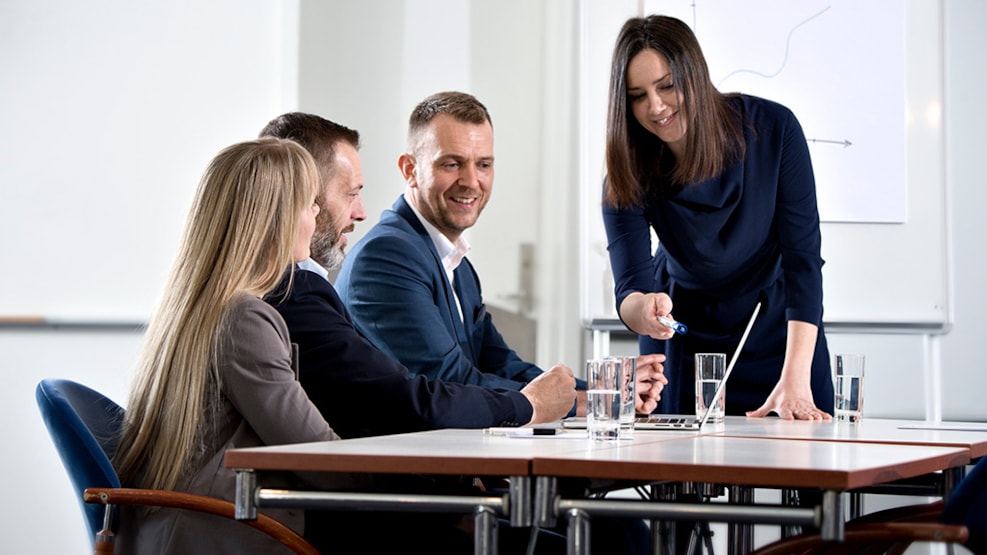 Golf Hotel Viborg, venue
The outer facilities are perfect for successful events and our course office is ready to guide you, so that your event will provide optimal benefits for the participants.
Golf Hotel is a course hotel and not a course center. It provides greater flexibility in your planning and allows us to better provide the participants with the individual service that one can rightly expect at a course hotel.
For 24-hour conferences and weekend events, Golf Hotel Viborg has 133 tastefully decorated rooms with a total of 250 beds. All rooms are equipped with wireless ADSL, bath / shower, color TV, telephone, mini bar, hair dryer, trouser press and more. some of the rooms are special VIP rooms with air conditioning and special safety equipment. Enjoy good food in the restaurants with lake views. The Golf Hotel Viborg & Golf Salonen accommodates it all. Tell them about your special wishes - and they fulfill them!