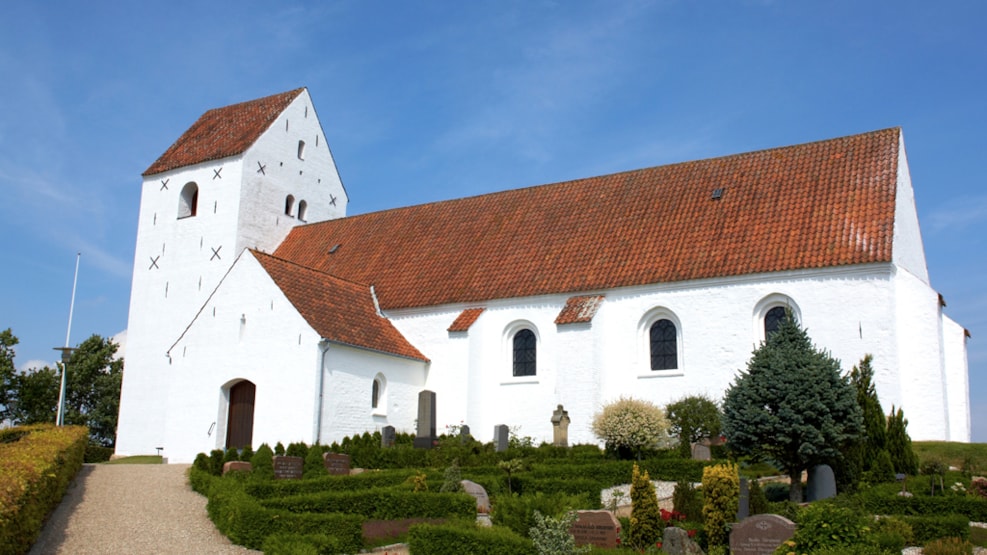 Fruering Church
The name Fruering (Lady's Ring) indicates with great probability that the church was consecrated to Our Lady the Virgin Mary. 

The church consists of a roman nave with a choir part and a heavy tower and porch from the late gothic age. Original details can only be seen as niches on the outer south facing side of the church.
The pulpit with a sounding board from the 17th century shows paintings of the evangelists. 

The significant renaissance altarpiece is built with Corinthian columns, wings and top. The centre piece is a painting of the Holy Communion and the painting above is of the crucifixion.
During the restoration in 1977-78 traces of frescos were found revealing a sketchy drawing of the Virgin Mary with the Infant Jesus. 
The granite baptismal font is in roman style and decorated with animal animal figures.