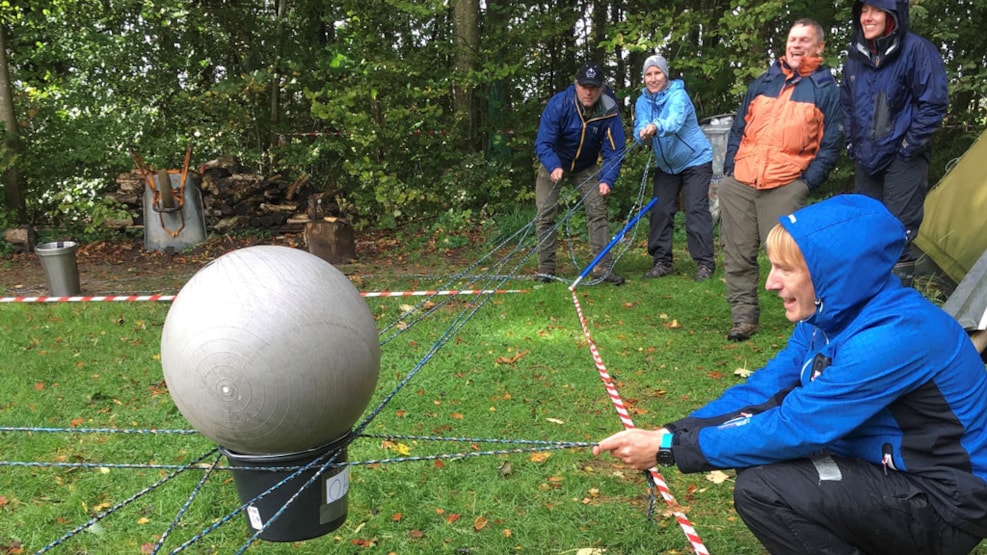 Firmaevents Jylland
Firmaevents Jylland (Company Events Jutland) organizes unique entertainment and activities all across Denmark and for all generations.
Firmaevents Jylland use nature, water and trees to create activities that elicit feelings, joy, responsiveness, wonderment and empathy among the participants and thereby create a great foundation for a deeper mutual understanding and cooperation.
They include the body, feelings, imagination as well as humour so that everybody comes away with a sense of success from participating. They also organize more physically challenging tasks with boundary-crossing experiences on water and in the sky.
Firmaevents Jylland offers a fresh perspective on activities and change
Firmaevents Jylland see that teambuilding and their activities have a positive effect on employees and their cooperation and they believe that their concepts make a difference in a varied world with 1000 offers - and their concepts are both challenging and fun.
Firmaevents Jylland organizes teambuilding and team-activities for small as well as big companies with a craving for development, humour, welfare and efficiency - without it over-burdening the individual - everybody can take part.
They are also happy to arrange accommodation, catering and entertainment.
Activities on land, on water and in the air
They offer a bunch of different activities on land, on water and in the air. Please contact Firmaevents Jylland if you want to organize a fun, exciting day full of activities for your employees or for the private event.
You can write them at firmaeventsjylland@gmail.com or call +45 60 64 34 13. Here, they will be able to give you an immediate, and noncommittal estimation on content and price.
They also offer children and adult entertainment consisting of magic shows, clowning, juggling and circus.
You have a fun idea
- Firmaevents Jylland make it happen!
See what others are sharing on Instagram