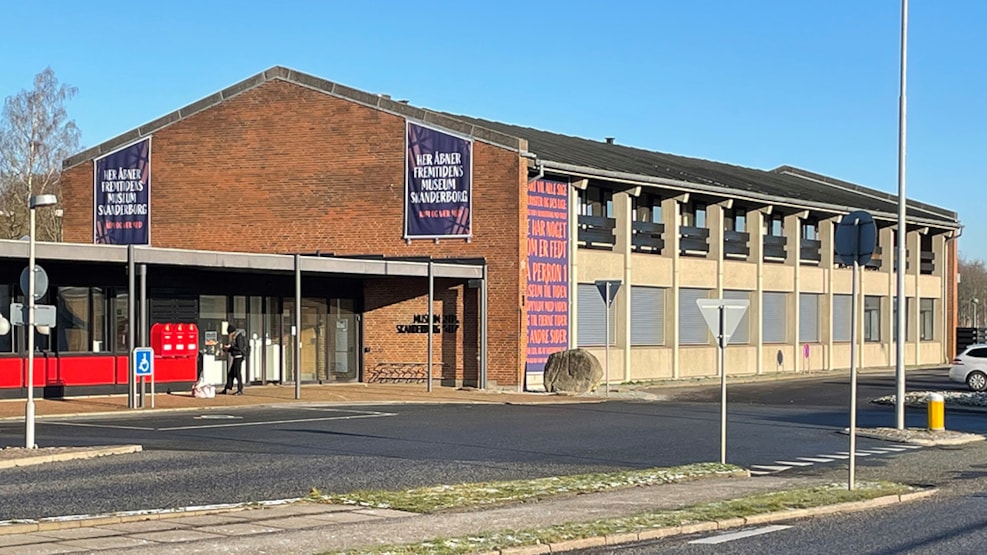 The Exhibition "Savage Garden" at Museum Skanderborg
The Savage Garden exhibition takes you into the universe of fashion and couture in a personal and global narrative. It is the first time that the danish designer Uffe Frank shows his work in a solo exhibition in Denmark.
Inspired by climate change
The exhibition of hand-embroidered capes are made in exclusive fabrics with pearls and embroidered motifs. The motif on the cape "Flooded Garden" is inspired by consumer society and climate change. More personal motifs are from the countries in which Uffe Frank has lived, namely India, Italy and Denmark. "Indian Garden" has hand-embroidered butterflies and "A party in Hans Christian Andersen's Garden" is inspired by his childhood country and  H.C. Andersen.
A well-known designer from Skanderborg
Uffe Frank was born in Skanderborg in 1962, and is educated in design and fashion in London. He became famous in Denmark when he designed Crown Princess Mary's wedding dress. Before he became famous in Denmark, he had worked for large fashion houses abroad.
Savage Garden is accompanied by a series of workshops and salons for both children and adults about fashion, crafts and following your dreams.
The special exhibition opens on March 10th 2023 and will be on display for the rest of 2023.
See what others are sharing on Instagram