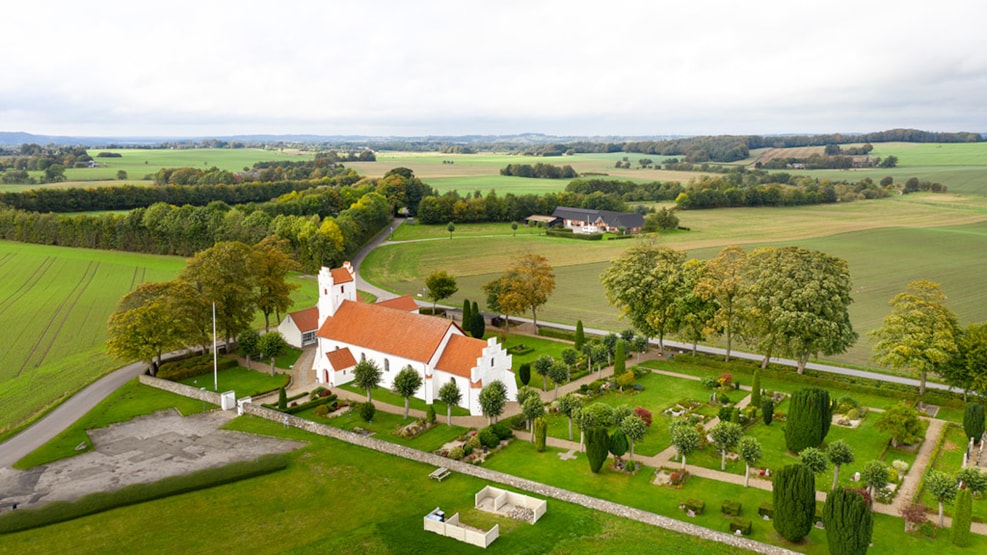 Dover Church
Dover church is consecrated to Saint Andrew and consists of a roman choir and nave. The tower and the porch have been added later. 

The altarpiece consists of two elements of interest: Columns in Tuscan style and a replicated painting of Jesus visiting Martha and Mary originally by A. Dorph.
In the choir a sealed off cabinet with what appears to be late gothic parts.

The pulpit is in renaissance style with a sounding board (1594). This has reliefs of the crucifixion and the evangelists. 

The Sacristy chairs are from the 18th century. 

The roman granite baptismal font is decorated with double lions.
The church is open to visitors monday to friday from 9-16.