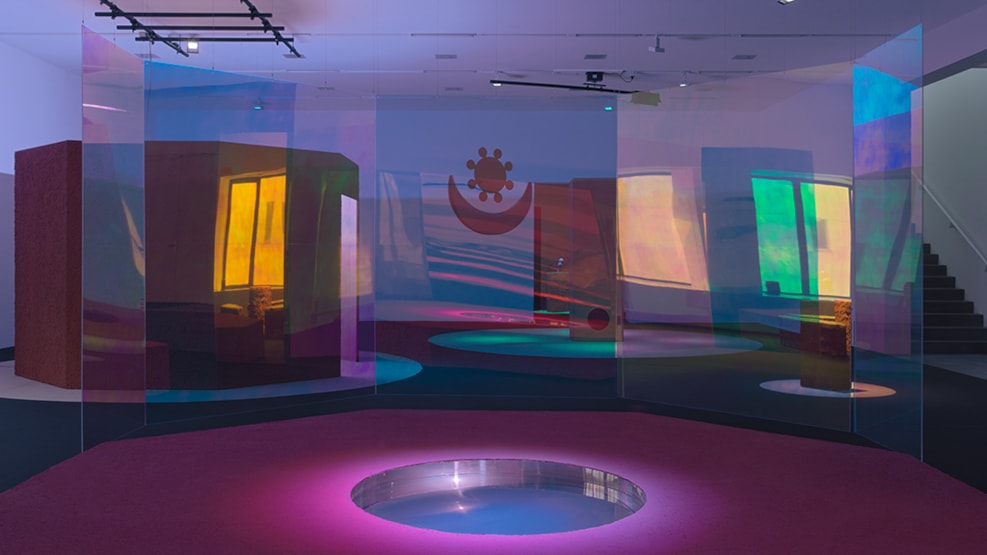 The Cosmos Within - An exhibition at ARoS Aarhus Kunstmuseum
In the exhibition "The Cosmos Within" at ARoS Art Museum, you can experience art, healing, and magic across time and space. Through art, you are guided into alternative and sensory worlds where our relationship as humans with nature, the body, and the spiritual is rethought and revitalized.
In the exhibition, we encounter artists who explore and reflect on the natural and spiritual forces in the world through their works. The exhibition offers a wide range of media, including large textile works by British artist Emma Talbot and French-Guinean artist Tabita Rezaire, photographs and found objects by Canadian Jeremy Shaw and British Susan Hiller, drawings and paintings by Swiss artist Emma Kunz and British Suzanne Treister.
Additionally, you can experience immersive video and installation works created by Norwegian Tori Wrånes, American Rachel Rose, Chinese Zheng Bo, British-Nigerian Evan Ifekoya, Japanese Ei Arakawa, and Chilean Patricia Dominguez.
See what others are sharing on Instagram