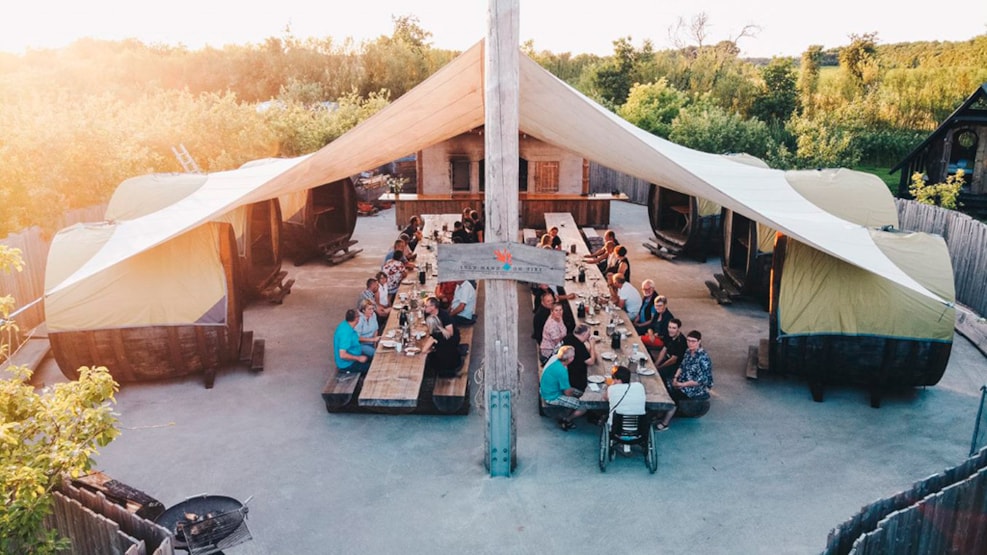 Cold Hand Winery - A world-class fruit wine vineyard as venue
Experience the vineyard Cold Hand Winery where some of the worlds best fruit wine is produced. Enjoy a visit on Cold Hand Winery with lovely food and uforgettable wine.
A world-class fruit wine vineyard as venue 
Enjoy a business conference or meeting in memorable surroundings and combine it with lovely food and price-winning wines made of Danish fruits and berries, which are sold through the finest European restaurants. The vineyard Cold Hand Winery is beautifully surrounded by a fruit plantation and Danish idyll.  
 
Events and conferences take place in the unique facilities in a charming restored stable or the stunning outdoor surroundings, hosting up to 80 delegates. The winery offers packages in a variety of prices ranges - see updated prices here.
Cold Hand Winery is located west of Randers, approx. 12 minutes from Highway E45 with parking facilities just outside the door. This hidden gem is less than 45 minutes from Aarhus and only one hour from Aarhus Airport.
Find more about gastro in Aarhus and in the whole region of Aarhus.