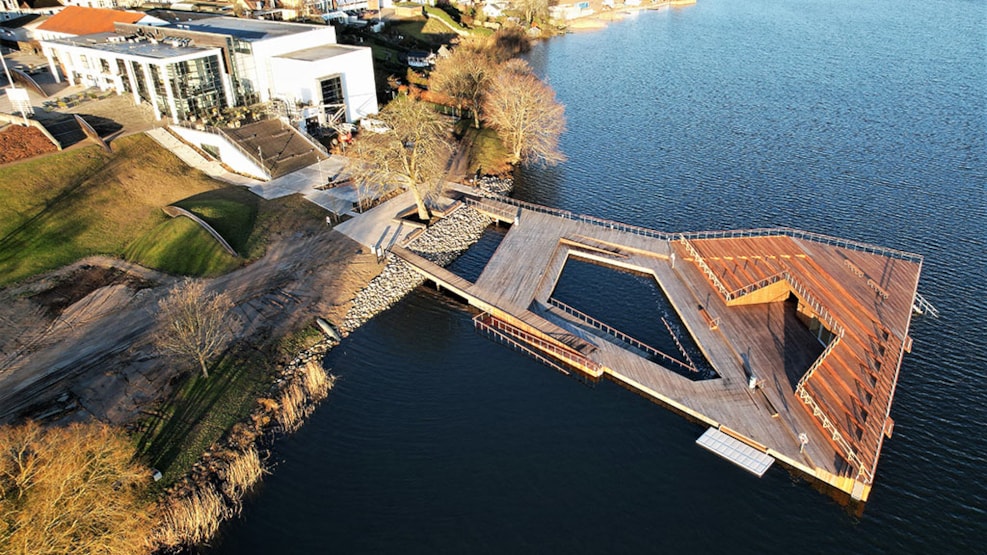 City ​​Bath Skanderborg
The City Bath in Skanderborg is part of the area called Søtorvet, which ties together the landscape, different ways of being active, and urban life. The 1,500 m2 lakeside bath is open to everyone, who can come and swim in the pool or in the lake, and have fun doing water sports all year round.
Lots of Activities in One Place
At Bybadet lakeside bath, there are two pools with different depth, diving platforms, lavatory facilities, a sauna, and a common room.
The affiliated society, Vinterbybadet, puts on events such as aufguss, mindfullness, and full-moon swimming, and at some occasions, guest tickets are available.
See what others are sharing on Instagram