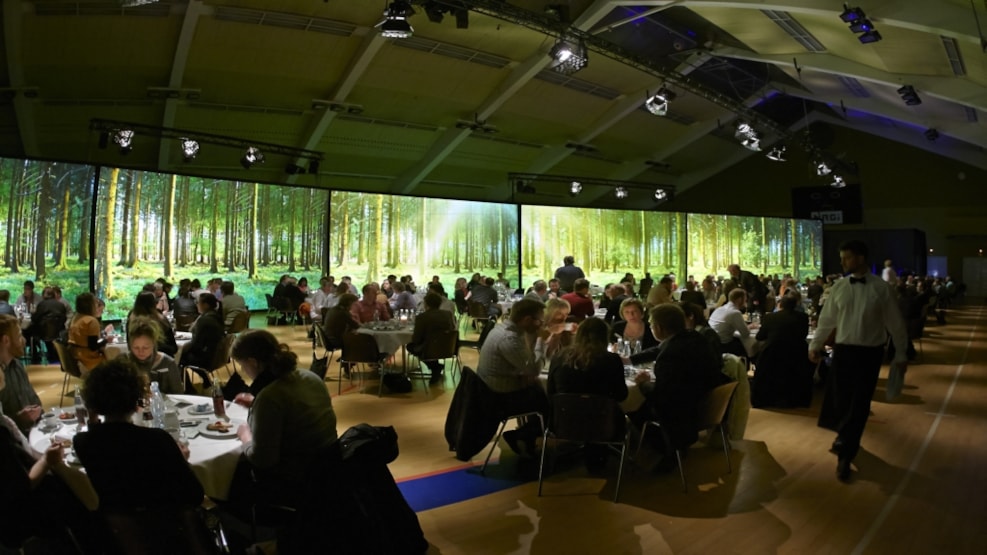 Ceres Park & Arena venue
Ceres Park & Arena provides the perfect setting for holding conferences, meetings, and fairs. A conference and event centre only a 15-minute walk from the city centre – with conference rooms and halls with capacities ranging from 2 to 4,700 people. 
As the largest event venue in Aarhus, Ceres Park & Arena can accommodate up to 5000 people within its facilities.
Ceres Park & Arena offers: 
· Meeting/conference facilities for 2-250 people
· Congress center and sport halls for up to 5000 people
· Beautiful and central location in the forest of Marselisborg
· Experienced staff with solid know-how of events of all sizes
· 640 free parking spaces
· Our own in-house kitchen
· 5 minutes away from the motorway
· Easy and accessible public transportation
Ceres Park & Arena are located in the beautiful surroundings of Marselisborg forest. At Ceres Park & Arena you have the possibility to combine your meetings with other experiences. Go for a ride on the crazy roller-coasters of Tivoli Friheden, the local amusement park. Have a walk-and-talk-meeting around the ponds, clear your mind while you walk along the beach, or take a break during the day by taking part in a penalty shootout with your colleagues on the Ceres Park football pitch.
Together with Ceres Park & Arena you can create a day at Ceres Park & Arena that meets all of your requirements.