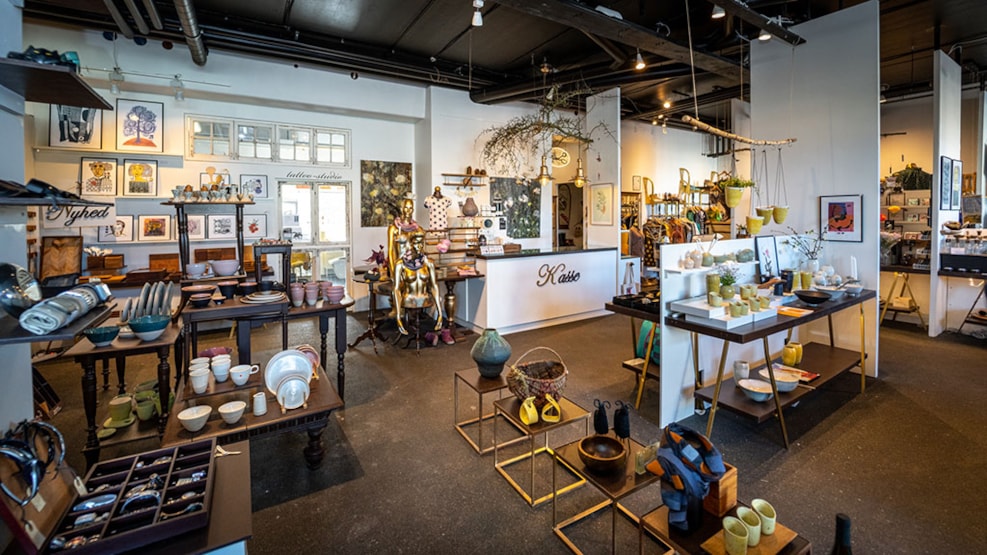 Butik Værdig – Handcraft and Coffee Shop
Butik Værdig is a shopping community at Bytorvet square in Ry that simply oozes a vibrant and cosy atmosphere. At Butik Værdig, you will find a wide range of products spanning from unique handicraft items, kids' clothes, and skincare to top-quality second-hand clothes.
Sustainability and authentic experiences are keywords and cornerstones in the shop. Find your favourites among the unique handicraft items created by more than 30 different handicraft artists, top-quality second-hand clothes, as well as local products – and treat yourself to a cup of coffee, a refreshing beer, a glass of wine, or perhaps a sweet juice at the coffee shop.
Find Information on the Area
The staff at Butik Værdig are happy to help by sharing their excitement and knowledge about Ry and Søhøjlandet. In the shop, you will find a convenient selection of maps and pamphlets along with other practical information about the attractions and sights of the area.
See what others are sharing on Instagram