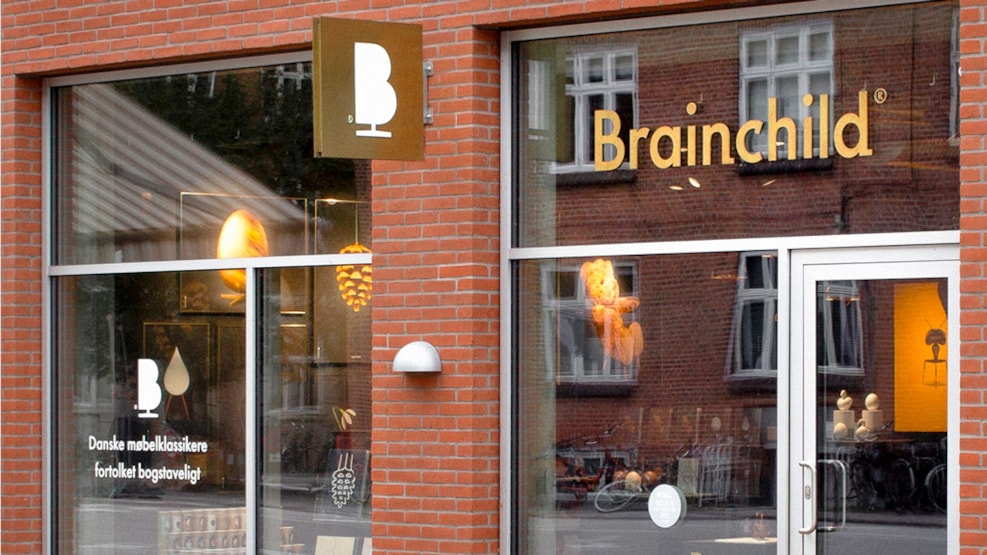 Brainchild - Danish Design
Brainchild is a shop in the heart of Aarhus where they present their interpretations of Danish furniture classics – and quite literally, too. This is done with a great sense of humour and aesthetics.
In the shop, you can see the full range of Brainchild products and buy their wooden figurines, posters, key rings, tote bags, and all sorts of other amazing accessories for your home.
You will find interpretations of the internationally renowned Danish furniture classics such as the Egg™, the PH Artichoke™, and the Swan™.
Danish Design for Everyone
Brainchild is on a mission to bring back the original philosophy behind the Danish furniture classics and make them available to everyone. To this date, the period from 1920 to 1970, known as Danish Modern, has been the most popular furniture era in Danish design history. The common denominator for every piece of furniture and every product is an agelessness and exceptionally high quality, which is why they are all very much in demand even today – nationally as well as internationally.
The Brainchild shop is open on Tuesdays, Wednesdays, and Thursdays from 10:00 a.m. to 5:00 p.m., on Fridays from 10:00 a.m. to 3:00 p.m., as well as on the first and last Saturday of every month from 10:00 a.m. to 2:00 p.m.
See what others are sharing on Instagram