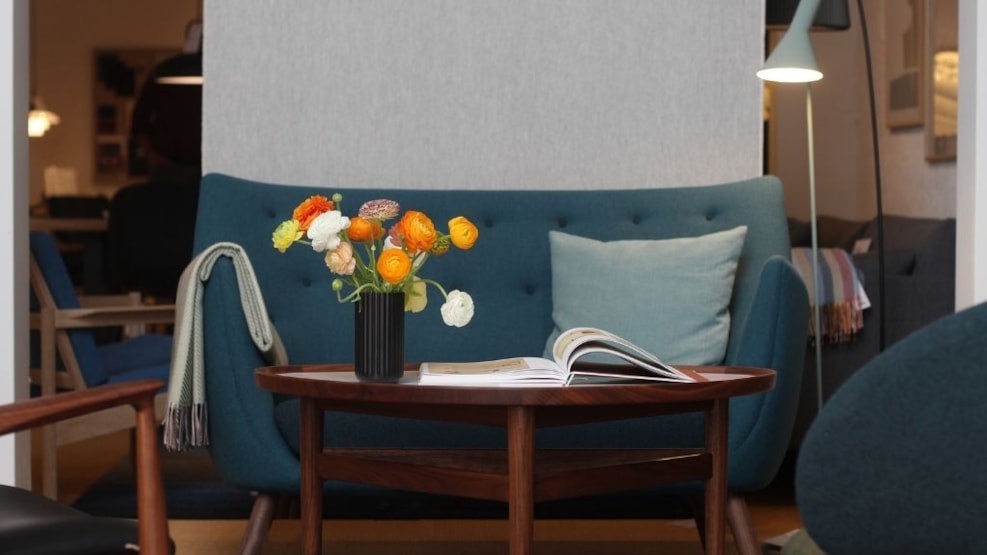 Bolighuset Ry
You will find Bolighuset Ry in the heart of Ry in the beautiful, old terracotta-colored building. Bolighuset Ry is a furniture house on 3 floors with the best in Danish design.
At Bolighuset Ry you get a cozy, homely atmosphere with all the well-known furniture designers gathered under one roof, side by side with newer designers and brands.
Since 1889
Bolighuset Ry was established in 1889, when Christian Rasmussen opened a carpentry shop in Ry. The tasks were versatile - from coffins to furniture maintenance. The business gained momentum and developed through generations from a private home with an associated business to a furniture house with 3 floors and 130 years behind it. Today, it is the 4th generation, the sister couple Anne Juhl and Mette Juhl Rasmussen who own Bolighuset Ry with Tanja Ahlmann as store manager.
3 floors of craftmanship
The joy of the good, solid, high-quality craftsmanship is still here and permeates the furniture philosophy that has been passed down from generation to generation. It is a central and unshakable part of Bolighuset Ry's mentality that furniture must be seen, used and withstand the passage of time.
Behind the modest facade, the door opens to over 1,000 square meters of exhibition on 3 floors. The building exudes a calm atmosphere where you can explore and be inspired by our furniture universe.
See what others are sharing on Instagram