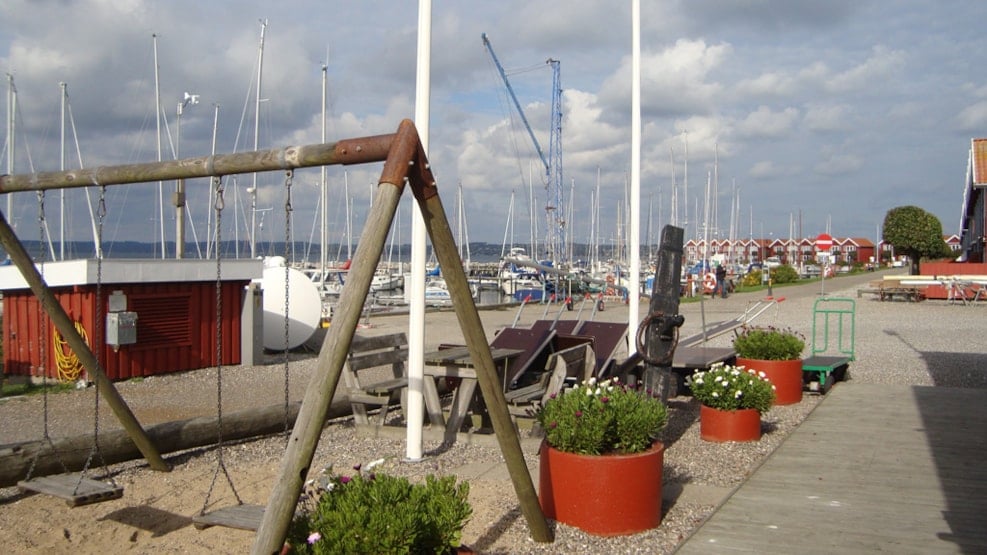 Blue route 5.6 km - Kloeverstierne in Ebeltoft
The association route "Foreningsruten" Blue Path is 5.6 km long. On the route, you pass some of the places where some of Ebeltoft's many associations are located.
Route of the companies - 5.6 km
The fishing Harbour's Maritime Association's House Collection site for the Ålekvasen Rigmor Association, the sea gardens Association in Syddjurs, the Parcel Boat Skødshoved, and the Ebeltoft Amateur Fishing Association.


Ebeltoft Rowing and Kayaking Club.


The Sailing Club Ebeltoft Vig.


The Vikings - Ebeltoft winter bathers: the "Vikings" have their clubhouse at Skudehavnens southern pier.


Tennis Club: Ebeltoft Tennis Club (ETK) was founded on May 1, 1922, by eight Ebeltoft citizens, but according to history, Ebeltoft Lawn Tennis Club's members aged 6-80 years.


Ebeltoft Sports Center - EBIC: EBIC is the framework for Ebeltoft Sports Association's departments in badminton, billiards, table tennis, football, gymnastics, handball, shooting association, swimming, and indoor tennis. Fitness World has a branch in connection with the center.


Activity House - Kulturministeriet - Petanque: The activity house provides the framework for a number of associations' meetings and activities. Above is the local cultural center "Kulturministeriet", which forms the framework of approx. 200 annual events in everything from children's culture to advanced jazz concerts. Also, Ebeltoft company and Family Sports Petanque have their courses here.
See map and description of the paths in Ebeltoft here.
See maps with audience facilities here.
See what others are sharing on Instagram