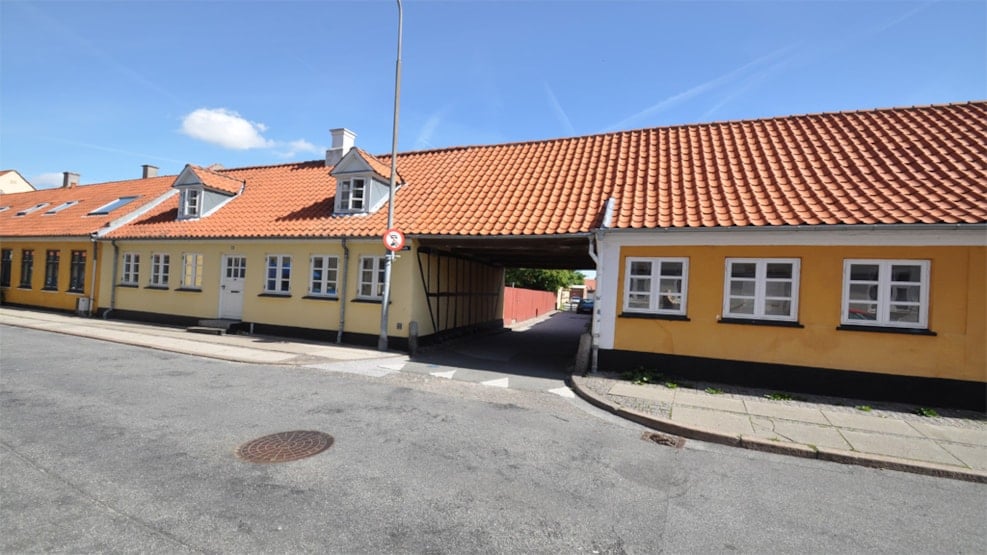 Blue Route 5,5 km - Kloeverstierne Grenaa
Discover the history and nature of Grenaa and Grenaa's surroundings. From coin finds, to the drainage of Kolindsund, to the place where people were executed until 1800.
From Ice Age to Golf course
Experience the changeable landscape. The route goes through Ågade, where, in 1910, they found a coins from 1235, and the route then continues past Kulturhuset Pavillonen.
Afterward, the route continues out into the open landscape. The golf course was established in 1984 on, what was formerly a junkyard, and further on, you can see the prehistoric coastline from the time, when it was possible to sail from there and to Randers Fjord.
The isostatic rebounds that are up to 6 metres, created Kolindsund, where they in 1872 began the drainage of the large shallow sound. The landscape suddenly transformed into large flat areas. Seed breeding became a popular business in the dried out sound.
The route also åasses Grenaa's old place of execution Galgebakken (which literally translates into hill of the gallows), where they executed people by burning, decapitation, or hanging until about the year 1800.
Enjoy your lunch in the garden
By Enslevgården you can enjoy your packed lunch in the garden or in the designated house, or you can stay the night at the erected shelters. Pn the way back to the city, you go past the old park with an oak tree, that was planted on the occasion of women's suffrage in 1915.
See what others are sharing on Instagram