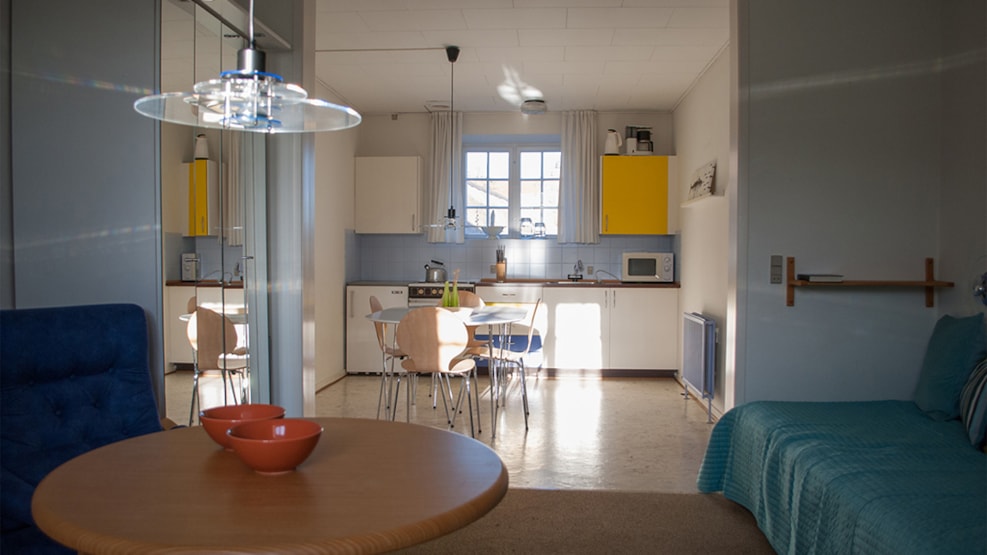 Apartments Sostrup Slot
At Sostrup Castle you will find peace and harmony, go for a fresh morning walk in the fantastic Castle Park, or take a dip at Gjerrild Nordstrand before relaxing over your morning coffee. Stay overnight in cozy apartments decorated by Cistercian nuns in true 80s retro style.
Apartments Sostrup Slot Avlsgaarden
The building from the 1600s surrounding the large courtyard features 34 apartments, each with 2 rooms and shared bathroom and toilet. Two consecutive double rooms act as an apartment for a family or group of four. Half of the rooms are furnished with a kitchen, dining area and exit to the garden, which faces the Maria Hjerte Church & Monastery. All rooms have access to the courtyard and a shared terrace.