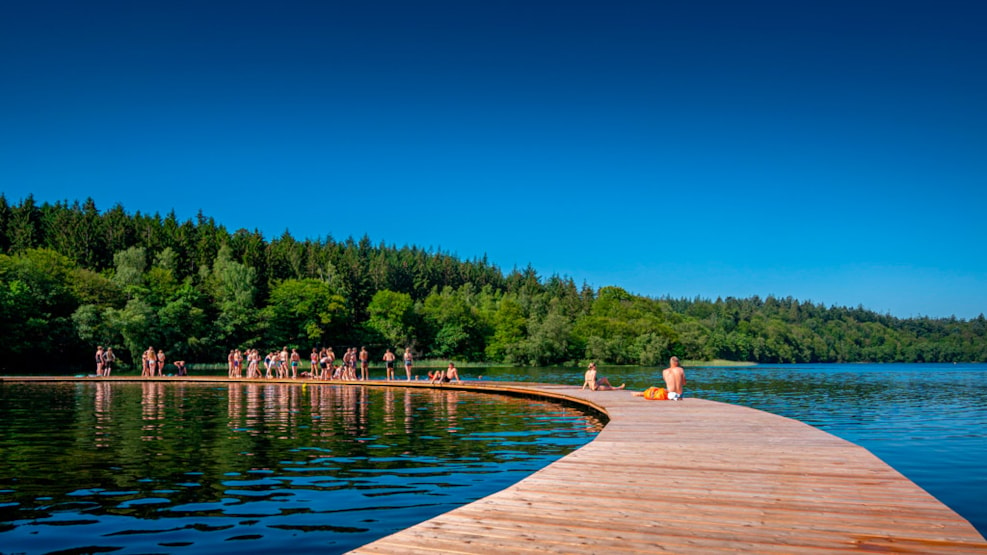 Almindsø
Lake Almindsø near Silkeborg is one of the cleanest lakes in Denmark. It is a very popular place to swim, with two large bathing establishments (Østre Søbad, Vestre Søbad), several smaller bathing spots.
The area also offers a beach at Aggerholm that was created by German soldiers, stationed at the German military headquarters, Silkeborg Bad, during the Second World War.
There is no agriculture nearby and no polluting drainage going into the lake. Instead, the area boasts of interesting flora and fauna, including 20 species of underwater plants and 450 species of aquatic animals.
With a depth of up to 20 meters, Almindsø is one of the deepest lakes in the River Gudenå system. There is approximately 4 km around the lake, which makes for a beautiful walk or run, with e.g. the Kroghs Bænk viewpoint as a noteworthy highlight.