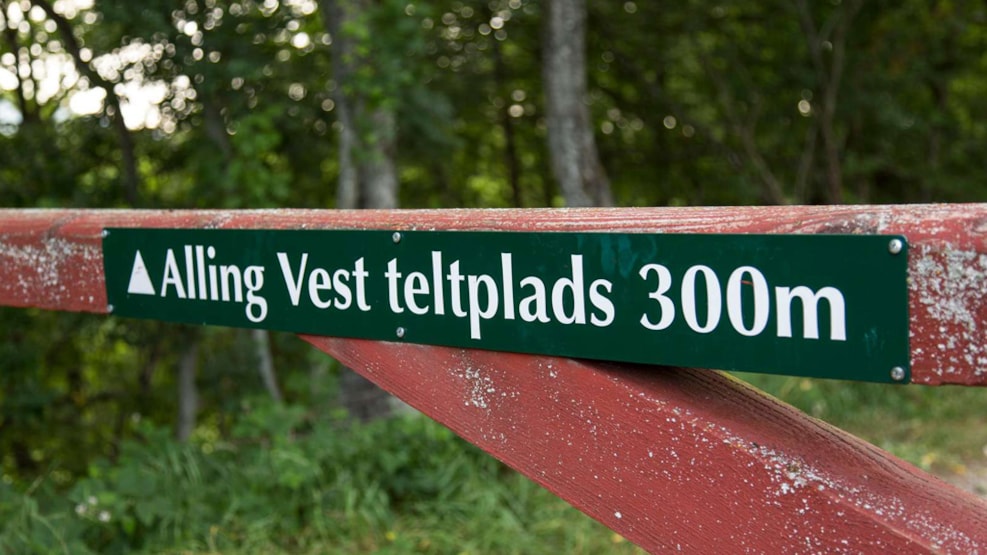 Alling Teltplads
Alling Vest is intended for canoeists and others arriving from the lakes and is open from May 1st up to and including week 42. There are campfires and toilets, but no access to water.
It is not necessary to book the campsite Alling Teltplads in advance. There is access firewood, but you have to saw or chop it yourself. There is an axe and a saw for this purpose.
It is not neccessary to book the site beforehand.
Free of charge