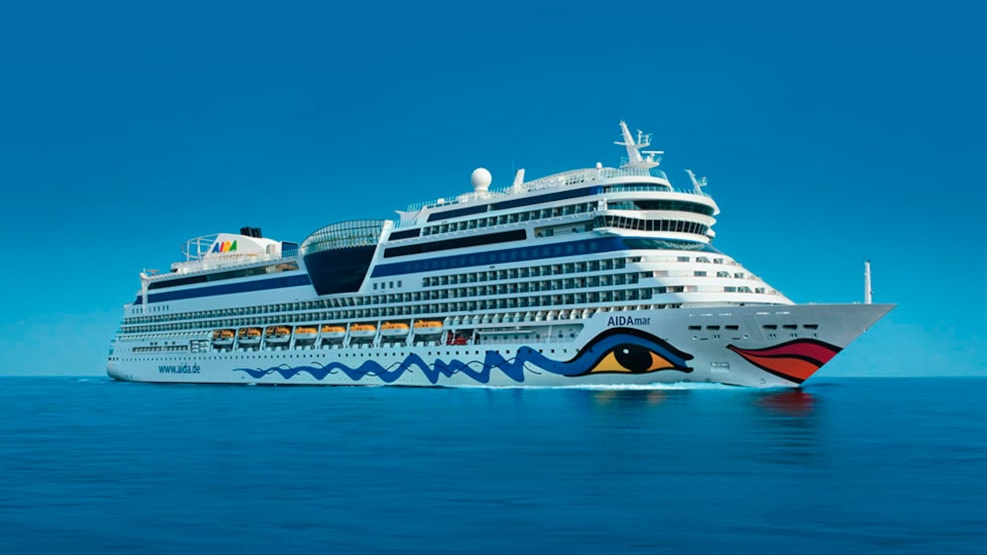 AIDAmar
The AIDAmar is a first class cruise liner when you are looking for peace and relaxation. This spacious wellness oasis provides nothing less than a battery recharging paradise. Aboard the AIDAmar you will find a steam bath, a volleyball court, an art gallery, a casino and much, much more.
An Open Sea Oasis
Since its maiden voyage in May of 2012, the AIDAmar has travelled several thousands of nautical miles during its trips around the Mediterranean, along the western coasts of the European continent, in Scandinavia and in the Baltic region.
Entertainment and pampering are keywords aboard the AIDAmar, where nearly 2,700 primarily German guests enjoy their vacation. Every night, various types of entertainment are put on ranging from amazing musicals to rock nights, where the volume is turned up. Furthermore, you do not have to fear going to bed hungry in one of the 1,000 cabins on the cruise liner's 15 decks, as you can choose between all of nine different restaurants aboard.
The AIDAmar is one of AIDA Cruises' largest ships. AIDA Cruises has a total of 14 cruise liners, which are famous for their smiling face painted on the hull.