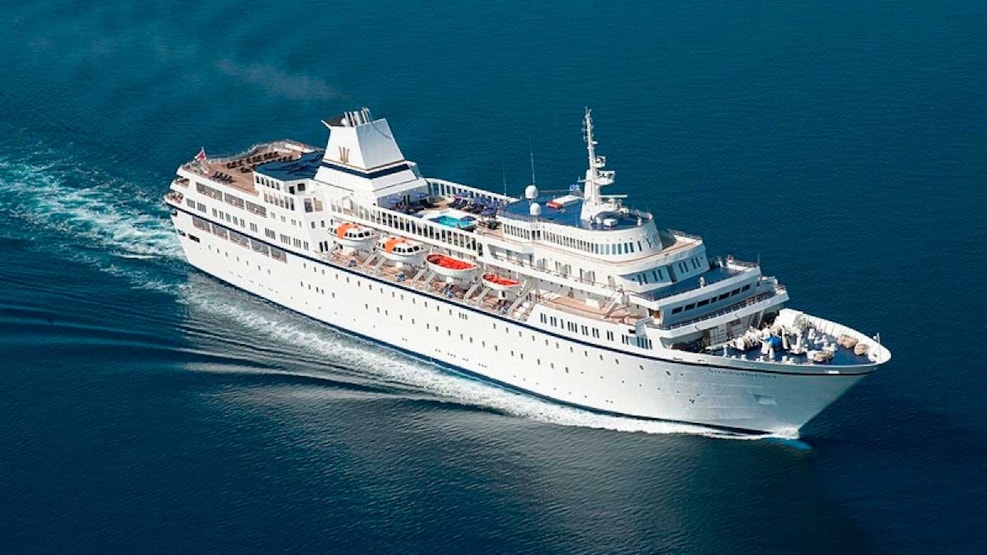 Aegean Odyssey
The Aegean Odyssey is a smaller ship which is able to go, where the big ships cannot go. When it was built in 1973, the Aegean Odyssey was a medium sized ship with room for 570 passengers, but since then it has been rebuilt and now accommodates 350 cruise guests.
Intimacy and Personal Service
The Aegean Odyssey is a small and exclusive cruise ship with a warm and welcoming atmosphere. As a guest at the Aegean Odyssey, you are welcomed as if you were a long lost family member, even if you are there for the very first time.
At the Aegean Odyssey cruise liner, personal service is paramount, and during your stay aboard you will have ample opportunities to have exciting chats with the staff.
Aboard the ship, you will find several dining areas, numerous lounges and bars, a relaxing spa area and a library offering a wide variety of international books and magazines.
Facts and Figures: 
Passenger capacity: 350
Crew: 180
Length: 140.5 metres
Width: 20 metres