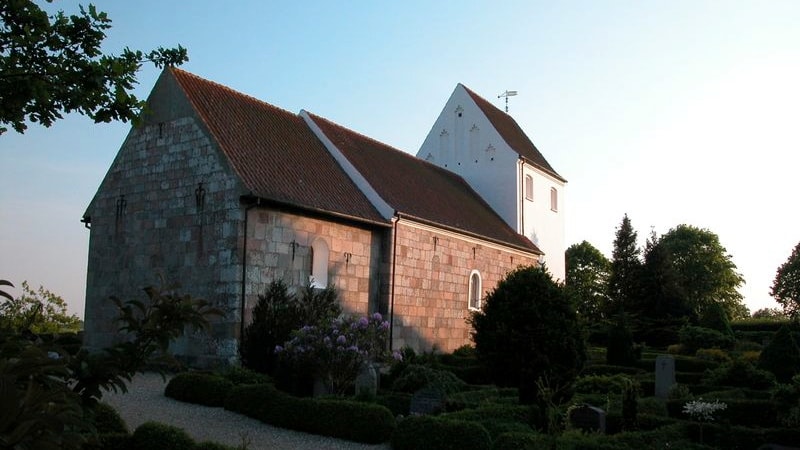 Adslev Church
Roman choir and nave in granite stone (around 1175). The porch has been added later. The tower is a replacement for an older tower which collapsed around 1800.
Beautiful altarpiece with late Gothic figures – Maria, Saint Barbara and St. John the Baptist – as well as a large painting by the artist R. Rud-Petersen (1916).
The pulpit is from about 1850 with a more recent painting accomplished by the artist Bodil Kaalund who also painted the ends of the church benches with motives from nature.
Glass paintings by Fanny and Poul Sæbye in the choir windows. In the arches beautifully painted chalk painting can be seen.
Roman lion font with projecting male heads.
In general, the church is only open for worship.