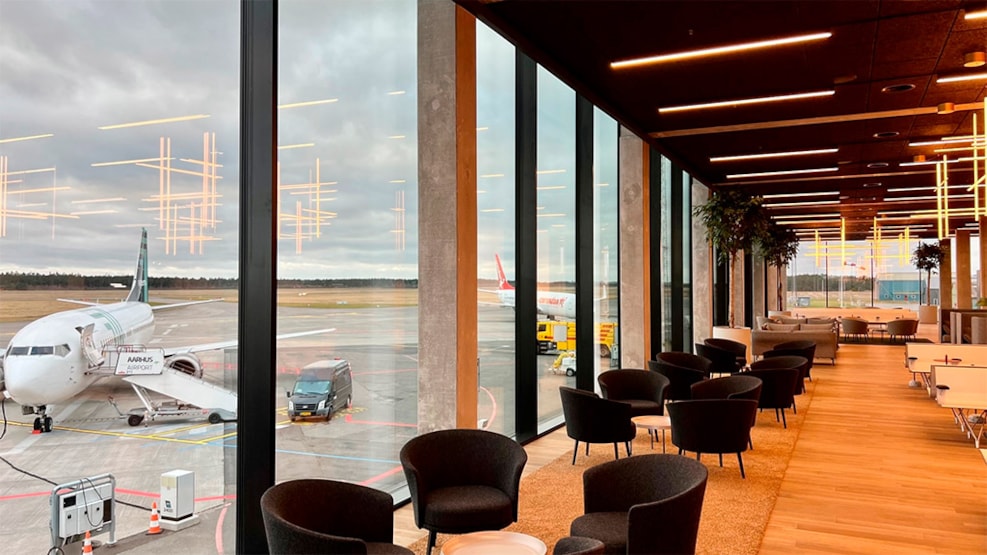 Aarhus Airport
Have your next meeting, conference or congress at Aarhus Airport. It is convenient, quick and comfortable for all of your guests to get to the airport no matter if they come from faraway places, neighbouring regions around Aarhus or further away in Jutland.
The conference facilities at Aarhus Airport are found on the 2nd floor of the terminal, and it is available to you no matter if you need to travel or not.
Rooms and catering
The conference facilities can accommodate 8 – 50 people and of course have wireless Internet, projector etc. Catering is available as well.
Making a Reservation
For reservations, please call +45 8775 7257 or send an email to aarhus.lufthavn@ssp.dk